"Explorer" shaped guitars
I'd like to know who makes guitars shaped approximately like the Gibson Explorer. A big list of the ones you've seen. Stuff like that one ESP thing, the Jackson Kelly, Dean Z (?), Peavey... thing... and all those other guitars.

Okay, here's the ones I know already:

Gibson Explorer
Epiphone Explorer
Jackson Kelly
Dean Z
Ibanez Destroyer (thanks Kurapica)
ESP EX/FX
Peavey Rotor (thanks mikiedaman)
Kramer Imperial (Thanks Eric 666)
Hamer Standard (thanks GOALIE)
Tokai EX55 (thanks Kurapica)
Last edited by RPGoof at Feb 11, 2007,
Kramer makes one I believe, Epiphone makes a pretty good replica, and the higher end one comes with grover tuners.
The Ibanez is called a Destroyer.
Hamer has one, pretty cheap if i recall correctly
OH I forgot one, the ESP FX series that just came out this year.
Also thought of Tokai EX55.

Thanks guys. Keepem coming =)

Join date: Sep 2003
60

IQ
peavy is called the Rotor i believe.

Join date: May 2006
90

IQ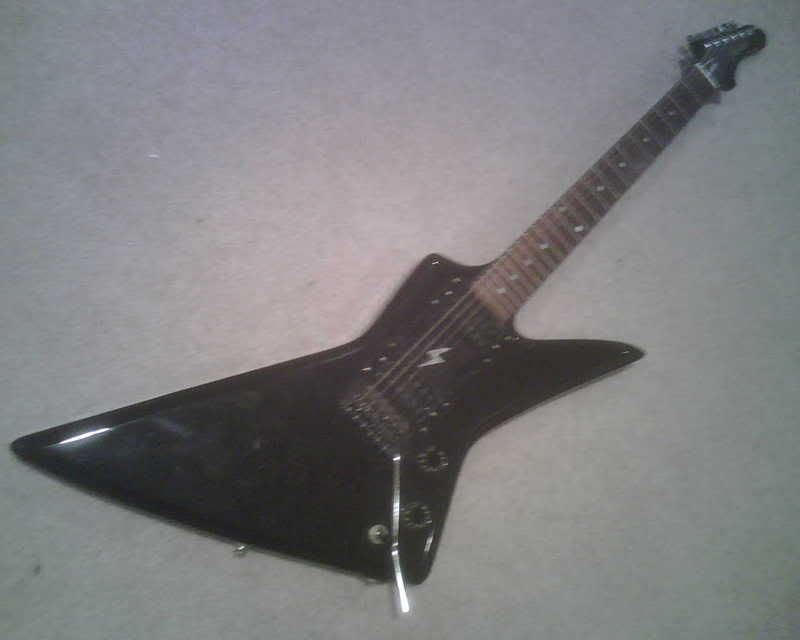 My 1983(?) Takamine GX-100TB.
This is THE Daddy though: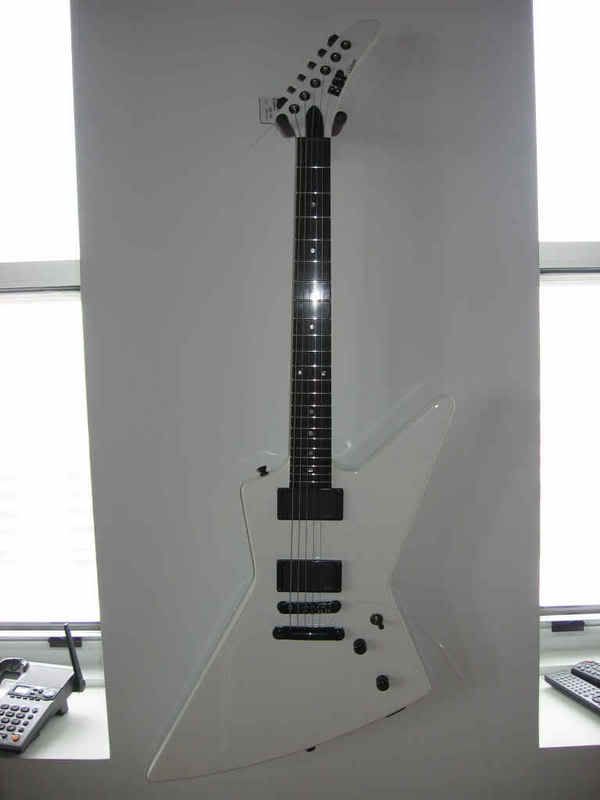 Freakin' DROOL!