Ow

Join date: Aug 2005
20

IQ
I broke my left arm 16 days ago. A 1/2 inch piece of bone completely broke off and was under a muscle pinching the nerves for my fingers. It is now being held in place by a metal plate and five screws. After the surgery I had it in a splint for a week just to heal the stiches a bit before they put on the cast, just to make sure it was all good. Then after a week with that cast, I had to get another one on today because the swelling went down alot and the old cast was way too loose. So I've now broken the same bone in both my arms (my right arm 3 years ago), and each had a metal plate, except the right arm's metal plate was taken out 2 years ago. This new plate though, I'm keeping for the rest of my life.
I took a picture of my X-ray (You can see the empty space and the broken off piece just above it),:
And this is my arm after the splint is off and I'm waiting to get another X-ray before the cast: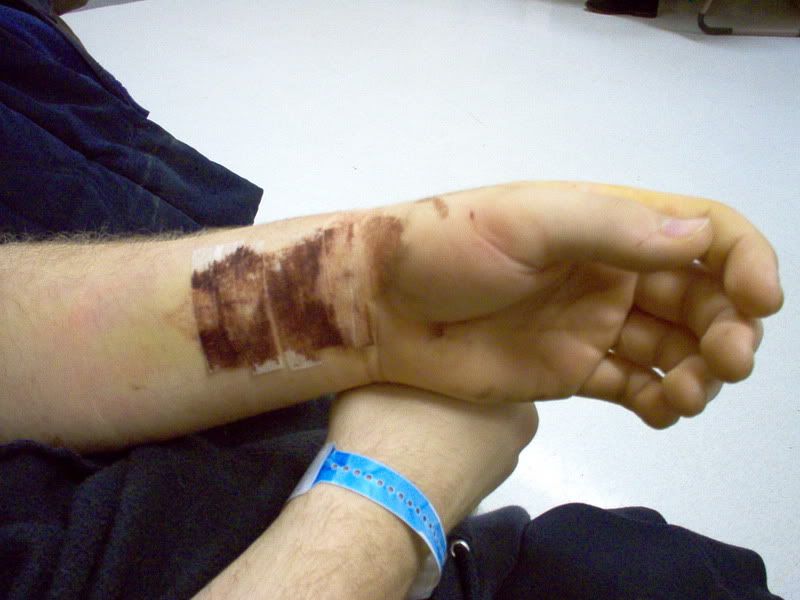 And the worst part is I can't play guitar for about 6-8 weeks. So I'm learning alot of theory and taking up piano.