FS: Lots of Gear! (pedals, guitars, amp...)
EDIT: Added descriptions and took the Paul off again... conflicting interests
EDIT 2: Lowered some prices!
Ok, some of you might be getting sick of seeing the acoustic/electric and amp, but I'm determined to sell it. Also, with my musical tastes changing, more gear is going up on the chopping block to fund other purchases. U.S. only, Money Order preferred, no PayPal. I'm in Lancaster County, PA, 17512. More pics as requested.
1. Boss AC-2 $50 shipped, cool acoustic-ish sound, I mainly use it for a super clean, unique sound, but I'm getting piezo's in my new strat, so this one goes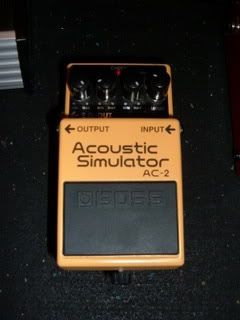 2. DigiTech Digital Delay $65 shipped, awesome pedal, found out I dont use delay for anything other than Run Like Hell, so I'm downgrading to a cheaper one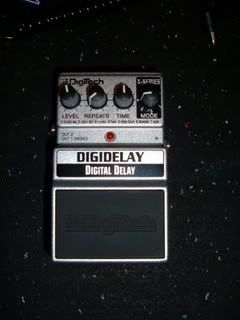 3. Mitchell Acoustic/Electric $155 shipped, Pickguard peeling up just a bit, not a problem, sounds great plugged in, easy action/playablity, again, with the new piezos, this one goes as well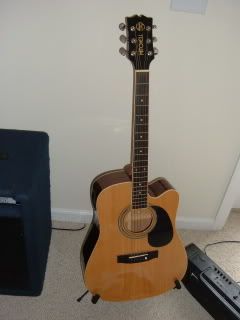 4. Epiphone 10 watt amp $40 shipped, basic practice amp
Thanks for looking, feel free to ask questions!
Last edited by masterchief101 at Feb 19, 2007,
Join date: May 2005
40

IQ
Willing to take a trade on that accoustic simulater?

Join date: Oct 2006
40

IQ
Which model digital delay is that? DigiDelay?
thanks

Join date: Feb 2007
10

IQ
Would you be willing to post to the UK?
Free bump. This guy was a good buyer/seller. Hows that Jekyll and Hyde pedal working out? I see you dont have the RT66 pedal in your rig anymore eh? And I see you went with the Blues DeVille..... good choice. Bet that pedal screams through that amp.....
Last edited by philter25 at Feb 16, 2007,
The_Marshall_Gu, I'm mostly looking for money to fund my guitar, but I'm open to consideration, what do you have in mind?

mattldm2003, yes, it is a DigiTech DigiDelay.

BlackDacca, sorry, I'd like to keep it within CONUS.

EDIT: Hey philter! Thanks for the kind words. I love the Jeckyll and Hyde, sounds great now that I have my Blues DeVille. I sold the Route 66 after I got the pedal from you, I didn't need it.
Last edited by masterchief101 at Feb 16, 2007,

Join date: Feb 2005
230

IQ
Hey, where in PA do you live? Half asking because Im just curious, but if you are close enough to me (less than 20 minutes away or so), I would like to maybe try out the acoustic.
I'm in Lancaster County, Columbia, to be exact. I believe Gettysburg is 35 or 40 minutes away, not sure.

Join date: Feb 2005
230

IQ
Yeah, its a little farther away than I can drive sadly. My parents are freaks about buying stuff offline, so they will really only let me get stuff in person. Sorry about that, but good luck with the sales.

Join date: Jul 2006
20

IQ
Thanks, are you interested?
Bump, throw out some offers!

Join date: Aug 2006
290

IQ
ok, ill trade you my boss ds-1 with the power adapter, for the digidelay you have.

Join date: Feb 2007
50

IQ
Nevermind, you don't paypal.
Hm, thanks for the offer GuitarEvan07, but I'm set with my overdrive/distortion needs.

And, no, I do not have a PayPal account unfortunately.