the ULTIMATE killswitch thread
lots of questions on killswitches, thought i'd answer them all.
1. what does it do?
turns off the signal from your guitar. basically, cuts the volume.
2. what do i need?
one of these.
a SPDT switch. any kind will work, momentary, on-on, you name it. you can obtain both of these from
www.smallbearelec.com
. you could also go down to radio shack and get a momentary SPST switch (the ones with the black and red buttons.)
3. how do i do it?
there are two basic ways, depending on the style of your guitar.
strat style:




les paul style (two volume pots):
you can also do two strat-style ones if you want seperate ones for each pickup.
any more questions, post them and i'll answer them, or someone will.
EDIT(s):
from will_minus:
strat style and les paul style in full: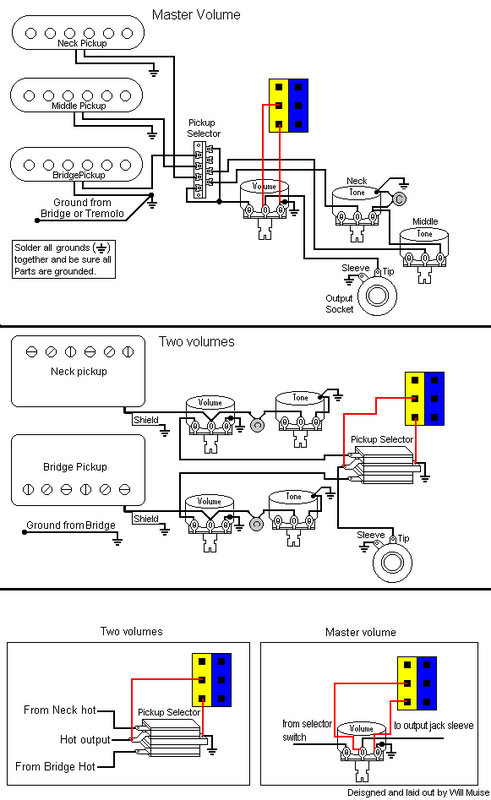 xifr: I've stickied this thread temporarily, I'll either merge it later or create a tutorial sticky or something.
Last edited by tubab0y at Feb 25, 2007,