Recent shows thread (Hardcore)
Inspired by some of the new threads going around (i.e. recent purchases, promotion, etc)
Basically, just tell about a show you went to or played recently. Bands, atmosphere, whatever else. Post pics if you've got them, vids if you've got them.
As for me, I went to a Cold World/COA/Hammer Bros show on saturday. Pretty intense shit. Shipwreck dropped the show for some reason, so it was a little empty. I love Cold World though. So good.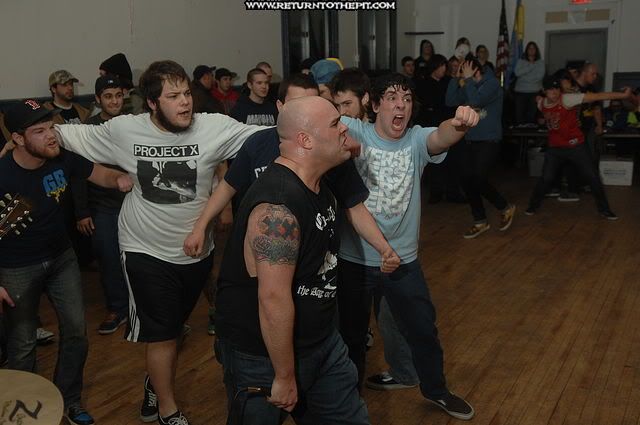 I'm in the blue Verse shirt.