New Project
View poll results: What Color Should I Use?
| | | | |
| --- | --- | --- | --- |
| Dakota Red | | 3 | 12% |
| Olympic White | | 4 | 15% |
| Vintage White | | 9 | 35% |
| Sonic Blue | | 10 | 38% |
Monterey is over. Turns out my uncle does not have his airbrushing stuff. I need something new, and the other day I tried a Part-o-caster w/ Allparts scalloped neck. I thought it was great, and that's where this project started. I'll be building a pre-CBS (Not sure yet, I like the normal headstock, but dig the big one too.) Sonic Blue, Olympic/ Vintage White, and Dakota Red are my possible colors. I'll be using some DiMarzios, maybe a setup ala YJM.

Join date: Jun 2006
110

IQ
if you really like yngwie then do it gold!

otherwise go white with black hardware... yum
Do you mean that yellow color? Because the HLE and a one of a kind Clapton strat are the "Gold" ones. (On a side note, Eric Clapton's strat is covered in real gold leaf. The HLE is just gold paint.) I've never been a fan of black hardware. Too wierd. I would choose chrome, then gold, and lastly black.

Join date: Feb 2006
120

IQ
he means yellow, but gold leaf sounds sweet, but would kill tone.
It kills tone, huh? I don't really know how the body paint would affect sound. If what you say about the gold leaf is true, the thing is Clapton used it in the studio. Here's a picture (3rd strat).
http://www.stratcollector.com/newsdesk/archives/000180.html
He called it EC-1, or something. As for paint, I am drawn to sonic blue, but I could easily go with vintage white.
Last edited by BalsawoodBass at Feb 21, 2007,
Vintage White FTW.
On another note ...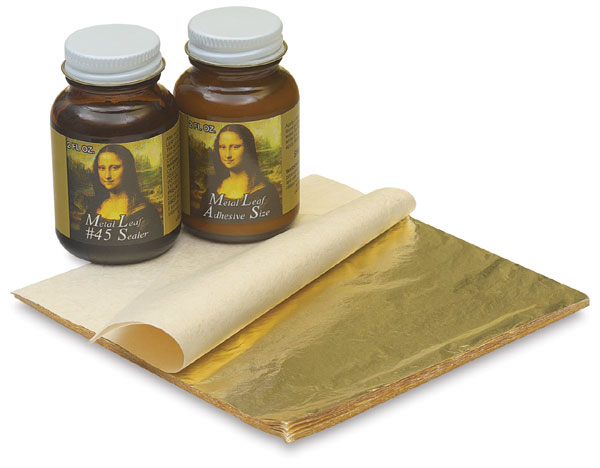 With this kit you can achieve the look of real gold at an affordable price. There is enough leaf included to cover the surface of a lamp, frame, figurine, or any number of other projects.
This $11.99 kit contains the following materials:
# 25 Sheets Composition Gold Leaf (5½" × 5½")
# 1, 2 oz Jar of Adhesive
# 1, 2 oz Jar of Sealer
Nothing screams Attention \/\/hore more than bling! Do it!

Join date: Jul 2006
20

IQ
well get some sampls of wood and put some paint of each color and hold it up the the guitar and see what you like best and go for it, dont go by what other ppl say!
I'm just going to wait until the poll ends, and then get the paint from ReRanch or something.

EDIT: I may even just order a prepainted body. On a side note, my strat copy is a white that is just begining to age. When I took off the backplate for the last time (I don't have it on anymore), I noticed that the original color was Artic White.
Last edited by BalsawoodBass at Feb 24, 2007,

Join date: May 2006
103

IQ
I chose red because, well, red is just sexy.
Same as above, but white.


Join date: Apr 2005
100

IQ
Sonic Blue, white has been done too often, and I prefer blue above red

The color now has a VERY high chance of being Sonic Blue now that I am watching an EBAY auction. '57 RI body. I actually think Vintage White would look cooler, but...
1. I'm a lazy ass and dont want to go through the paint stripping process.
2. I have no soldering gun/iron.
3. I do not want to spend more money. Along with this, I am trying to finance my 5 day camp to Michigan in July.