Custom Model Ordered!
I just ordered my first custom model!
Here are the specs I ordered:
3 piece Maple Neck (oiled)
Mahogany Body (Black w/ Bloody Spear Painted Headstock)
Ebony fretboard w/ Skull inlays
Kahler Trem w/ R4 locking nut (I got the locking nut that comes with the floyd but a Kahler Bridge

)
Sperzel locking tuners
Dunlop flushmount straplocks
27" Baritone scale -
24
frets
Hardshell case included
I also ordered a Warpig bridge pickup from Bareknuckle and he's going to install that for me. I got the Battle Worn Black cover because it is generally badass:
So, what do you guys think?
UPDATE!
I FINALLY got pictures of this beast in progress!
Here they are:
My sexy pure black ebony fretboard with mop skull inlays (27" scale).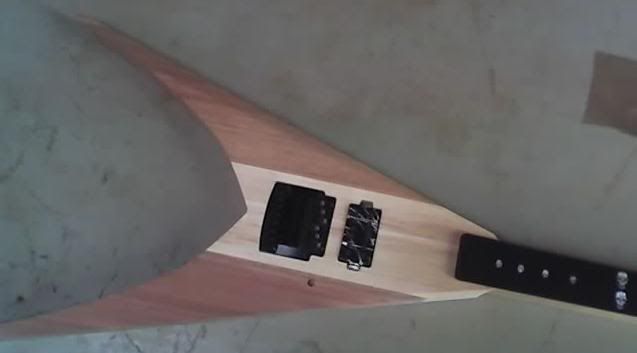 Body with Warpig and Kahler bridge.

...
I can't wait any longer

Last edited by King ofKumbucha at Aug 1, 2007,