Would somebody help identify this for me:
Join date: Dec 2003
219

IQ
What amp Daron Malakian was using on this past tour through the Marshall cabs... it looks like kinda the ghetto style of a Mesa or a Matchless (that's what people have been saying...).. but I want to know what specific amp it is.

I'm sure this has been posted before, but I'd love to know and soon.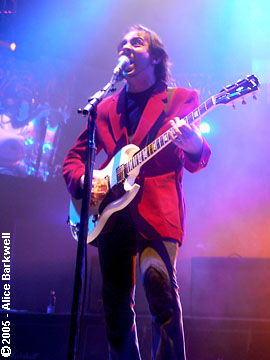 Join date: Jan 2004
233

IQ
2 Marshall Bluesbreakers.. as per the wiki site.

Join date: Feb 2007
40

IQ
I was going to say VOX until I say the picture below. vampwizzard is probably right. Although it could be a no name brand he's just promoting.

Join date: Mar 2005
173

IQ
I think I remember Guitar One magazine, the issue with John Petrucci and Paul Gilbert, had his gear set up. But yeah me thinks they're bluesbreakers.
Join date: Dec 2003
219

IQ
Mmm... so those are just cabs? I wonder what amp he's using then.
Marshall Superlead reissue for dirty, some Divided by 13 for cleans.