anyone like drawing?

Join date: Mar 2007
351

IQ
when im bored i draw does anyone else? (dont post if ur in here to trash talk/flame)
I do believe there's atleast 60 people who draw here

I'd love to get into drawing but it seems very timeconsuming to get something good
No because I cant but when I was dilluded and thought I could I did
I draw when im bored in class. It makes time fly remarkably faster.
i draw, disturbing sex drawings
i used to doodle during classes A LOT, but now now so much, but i started geting into it l8ly again.
Yeh I like drawing

tis cool! I can never think of stuff to draw though ..


Join date: Oct 2006
20

IQ
Yeah, I draw when I'm bored.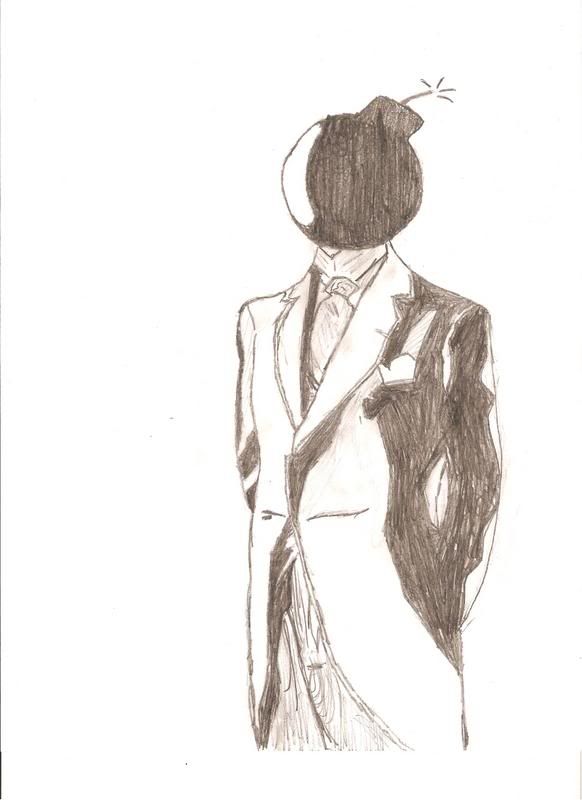 Last edited by Mein Kampf at Mar 2, 2007,

Join date: Feb 2007
10

IQ
I like drawing, it comes in stages where i feel like drawing so i draw.

Join date: Apr 2006
10

IQ
being an artist interested in fine art...i draw quite a bit.
i used to draw a lot when i was a kid and i was pretty good. i was very interested in art back then but not anymore. i need to draw more too.
wouldve been better, but i had to scan it early

Join date: Apr 2006
80

IQ
Yes, im doing A level art, so im doing tons of figure and face drawing at the moment.

Join date: Apr 2006
10

IQ
I love to draw and I've had years of formal lessons in doing it, but I don't seem to have the motivation to sit and do it anymore, unfortunately.