What trem is this

Join date: Nov 2005
130

IQ
Alright, I have this old trem and I really dont know much about them in general so I was wondering if anyone could help?
Well its basically and old vintage style 6 point trem with 'Fender' stamped saddles. The Bar fits the smaller Mexican ones (wierldy) does that make the spacing on the sadles the smaller mexi ones? Or does anyone know how to measure them, I am not familiar with inches and all that (I live in Aus) I think pictures may help: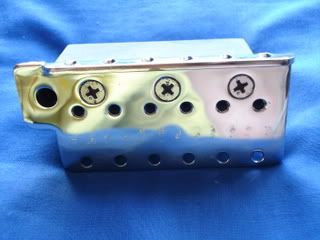 Thats the front picture which probably wont tell you anything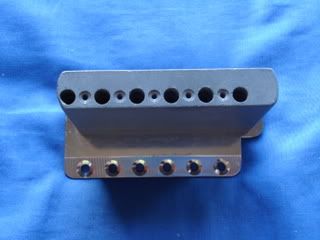 Thats the block, A lot bigger than what they are now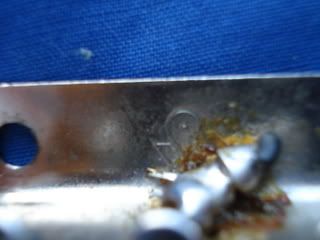 Thats a little symbol that appears on whatever you call that thing.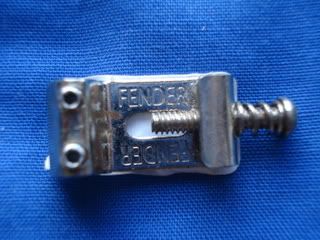 Thats the picture of the saddle
So is this bridge decent or crap. Should I buy a USA Vintage one instead?
EDIT: The saddels are much larger than even the USA ones, hard to fit in with the neck which is something that was always a bit dodgy on the older Strats
Last edited by Master Shake at Aug 18, 2007,
Looks like a vintage Fender one, I'd guess you could sell it for alot on eBay. Prolly strat.

Join date: Oct 2006
10

IQ

Join date: Nov 2005
130

IQ
Sorry I did know it was a strat, I just wanted to know which one it was like a rough year or model eg. USA Mex reissue. And what is the spacing or how do I find it out?
Thanks for the help though

Idk any of that but it looks like something real old, maybe 60s or so.