My "new" amp
I think I'm getting addicted to this vintage crap. This amp is almost as old as me!
This here's a Silvertone 1482.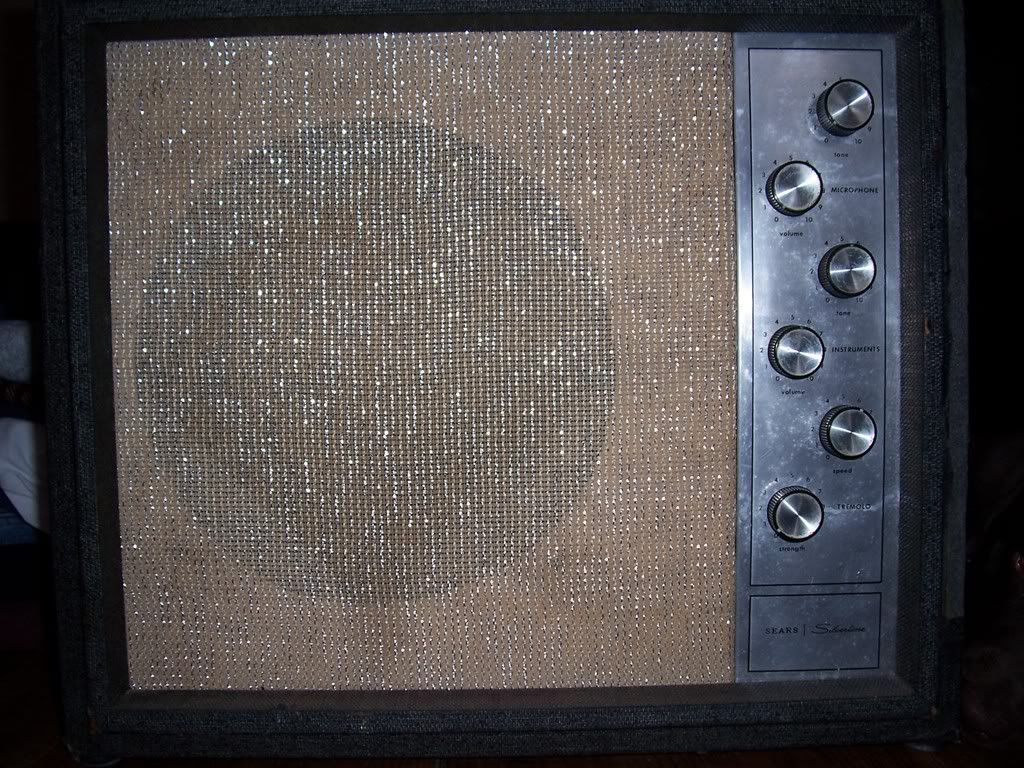 Tube-alicious!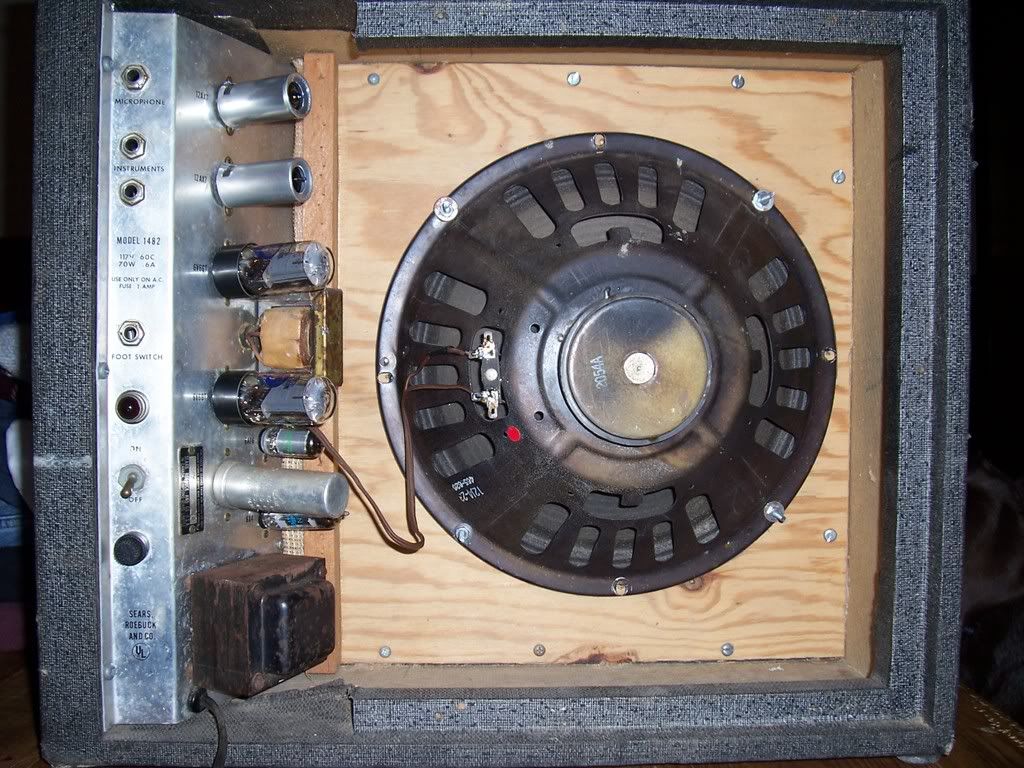 Awright, that's my self-congratulatory spam for today.


Join date: Jun 2006
740

IQ
wow.

old mutha f!cker there.

how does she sound?
Really sweet, actually. It needs to be cleaned up inside. A little static-y, but the tone is there. Tremolo is real nice.
Join date: Mar 2005
140

IQ
Dang, that looks vintage as vintage gets. How much'd you pay for it?

Join date: Jun 2006
740

IQ
change the tubes and get some wires re wired or something.
Exactly how old is this beast?

Join date: Mar 2006
10

IQ
dude that looks so cool, specially cause it says sears right next to silvertone. im surprised at the quality cause silvertone now sucks completely
This one dates to the mid-late 60's. Got it from a local guy with a couple old Silvertone halfstacks for sale, too. I may go back. He also had one of those cool amps built into a guitar case! Little six watt tube amp along the lines of a Fender Champ.

Needs a complete looking over. I'm holding off going to a tech. I want to find a guy who'll let me look over his shoulder, or just get a couple books, a schematic, and have a go at it myself. I am an electric system operator, I should be able to figure it out!

...or die trying.
i love cheapo vintage stuff. its great,id much rather a Harmony from the 50's/60's than a bloody 59 Les Paul (by that i mean i wouldnt play the Les Paul,but id sell it)

I have a Egmond semi from the late 50's and i use it for slide.
I have a Dallas Arbiter Slider amp,its SS but sounds fantastic,thats prob 70's.
Also have a Teisco Checkmate 15 tube combo from '69 roughly.

they are all cheap as chips but i love the mojo from em.

CONGRATS TO YOU!!
that's badass, nice score slats!

you have to get some clips of that thing

haha. man that is sweet!! how many vintages do you have now anyway?

Join date: Feb 2006
130

IQ
is it as good as the marshall 1974? (actually made in '68)
This is only my second vintage goodie, but it's not for lack of trying. My eBay watch list is knee-deep in 30+ year old amps, and I've taken to hitting flea markets and garage sales on the weekeneds. I'm looking forward to the warmer weather for a new reason!

I wouldn't compare this one to any Marshall. It's really got it's own sound. My Model 45, made by Premier, has a real Marshall-y crunch to it, though. Two of the three tubes in that one are made by Mullard.

These things take pedals great, too. It's definitely cool running a Q-tron or a Fuzz Factory thru 'em. Sounds they just never expected to make.