ESP Edwards Explorer
so, i've done some calculations, and I've worked out that i can get one that was made in 2000 imported to the UK for about £650-£700.

As far as i can tell, this seems to represent pretty good value for money.

can anoyone tell me how these guitars compare to a Gibson Explorer?

Any other information on these guitars is more than welcome.

thanks in advance.

james.

Join date: Aug 2006
86

IQ
Oh, they are oh so beautiful!!! God they are amazing! You need to get one! Contrary to what people say about Gibsons, the Explorer quality is up but that is ignored due to the fact that Explorers are a minor Gibson purchase. They are on the same level as a Gibson, if not higher.
yea man i agree...they're the most beautiful guitars ever made...especially the Edwards that i've seen with a natural mahogany finish...

Join date: Aug 2006
86

IQ
OH man, I know! I also like the slightly different shaped Rhoads V's. Edwards uses top notch wood.
anyone else??? anything at all?
they actually do compare pretty well to a gibson explorer, they have either Duncans or EMGs depending on the model, all mahogany and sound fantastic, very well built for a reasonable price

Join date: May 2006
70

IQ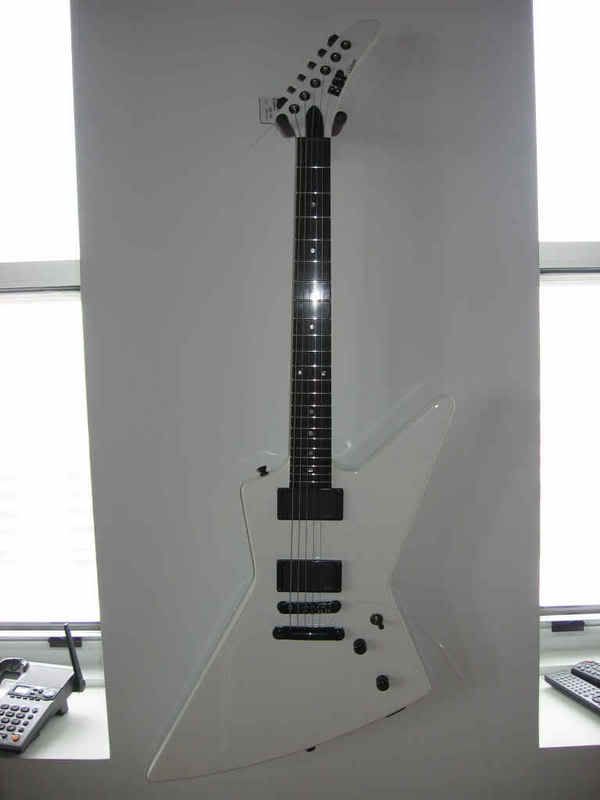 .... owwwwwwwww!
dude.....thats niice....the one i've seen has EMGs, and is the natural satin finish.. i think i might need it..

Join date: May 2006
80

IQ
I thought Edwards were a budger division of ESP?
I thought Edwards were a budger division of ESP?
They are, but they're still mad in Japan in the ESP factory. From what I understand, Edwards is a cheaper alternative to an ESP, much like LTD, but Edwards has much higher quality.
To the OP, get it. Get it and don't forget to post pics!
Dom5412, you have convinced me. haha. i'll post some when i get it. *drools at thought of it...*