F/S: Epiphone Limited Edition G-400 $310 Shipped (PICS)
Im selling my Epiphone Limited Edition 1966 G-400 because I am saving up for a new one. This guitar has been discontuinued. It is great easpeacially if you like to play fast. It has ernie ball slinky strings on it. There are no flaws to it. Im looking $310 shipped. Also included is a Epiphone Gig bag.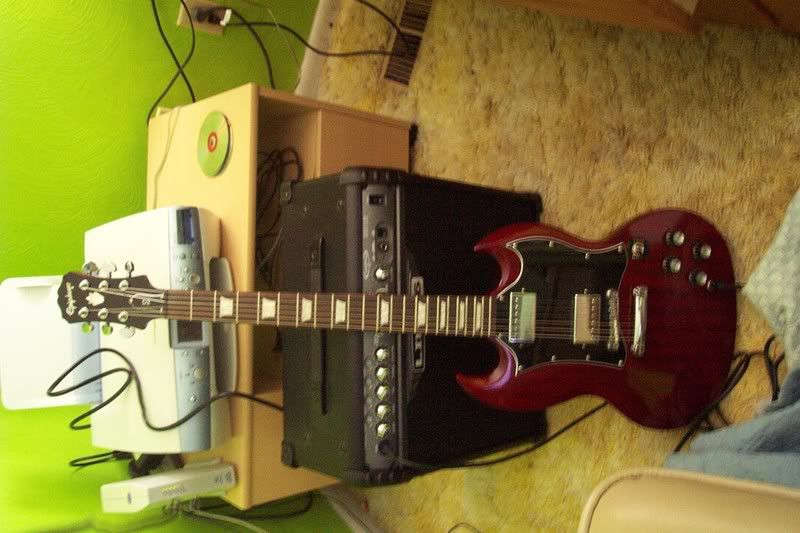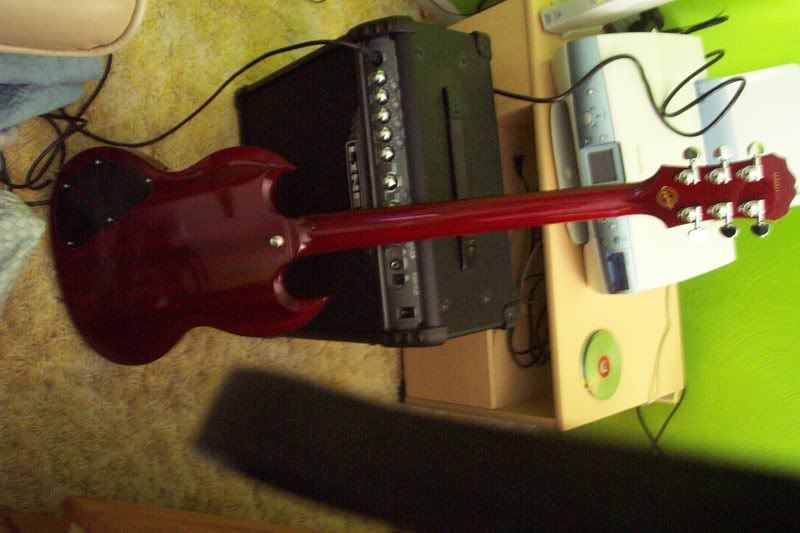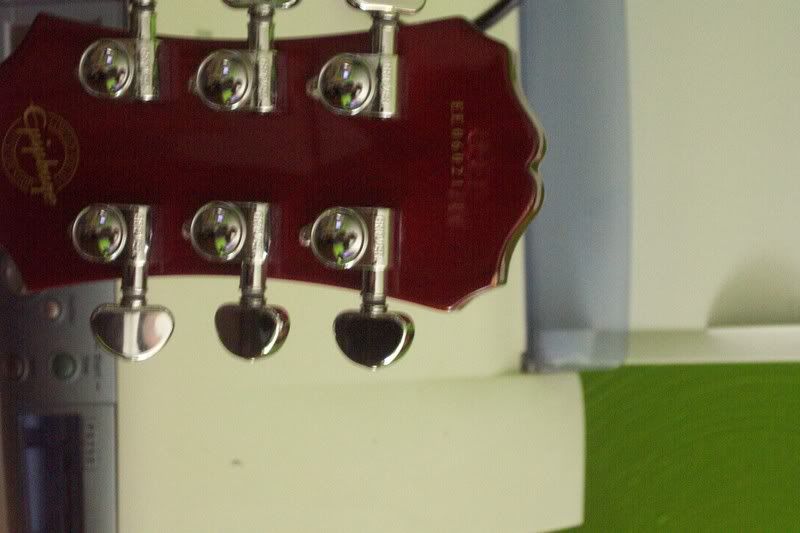 if there are no flaws.. then how come its stamped 2nd... which means... there was a flaw at the factory..
Where do you see that? It doesnt say stamped 2nd. Theres a limited edition custom shop stamp at the bottom of the headstock.

Join date: Nov 2006
160

IQ
He's refering to the mark above the serial number, 2nd means the product had a flaw so had to be marked so to sell.
You mean the stamp that says used?
used 2nd same thing. some times they get stamped used.. and sometimes its 2nd. its still reffered to as a factory 2nd.
My Bad, I didn't mean to repeat myself. My first message didn't appear until after i had already posted the second. Sorry.......