The Pit Of Destiny: The Fellowship Of The Spam
Wikipedia Def: There is a forum named "The Pit" for off-topic discussion and interesting stories, a forum for new members to come and ask questions, and a forum for site feedback. The Pit is almost always the sub-forum that is being viewed by the most users at once….

If only they knew the Half of it

.For in this Forum……


A threat is among us...

A battle is brewing….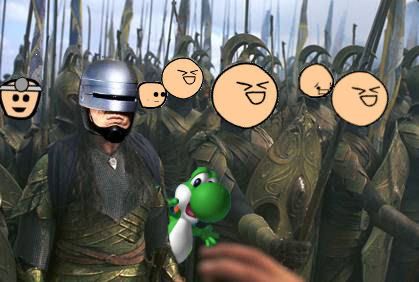 And an Alliance is coming together...
Coming…. In just a few more minutes!!! STOP STALKING ME AND try and relax

these things take time... Go take a piss, go grab a sandwich, b/c after all I did say LATE PM
Last edited by Kyle Gass at Mar 18, 2007,