Broken Flanger

Join date: Feb 2004
30

IQ
I bought myself a nice MXR Flanger a while back, and a few weeks ago it crapped out on me. I opened it up and found out a capacitor just exploded.
Here's a couple pictures to show you guys what went wrong...
(ignore all the brown crap, its just the foam deteriorating)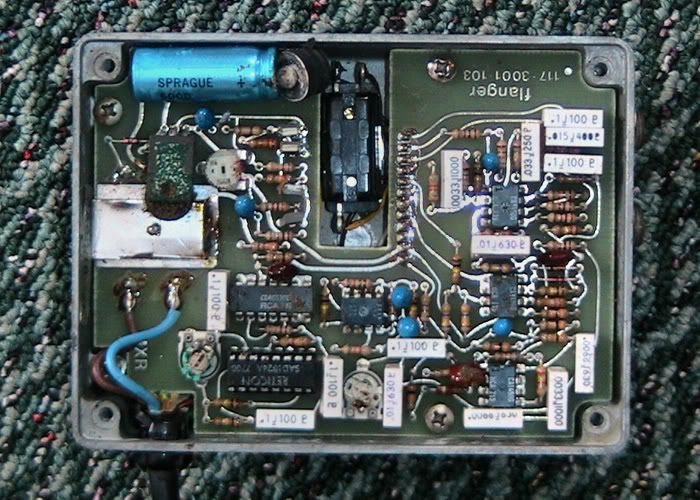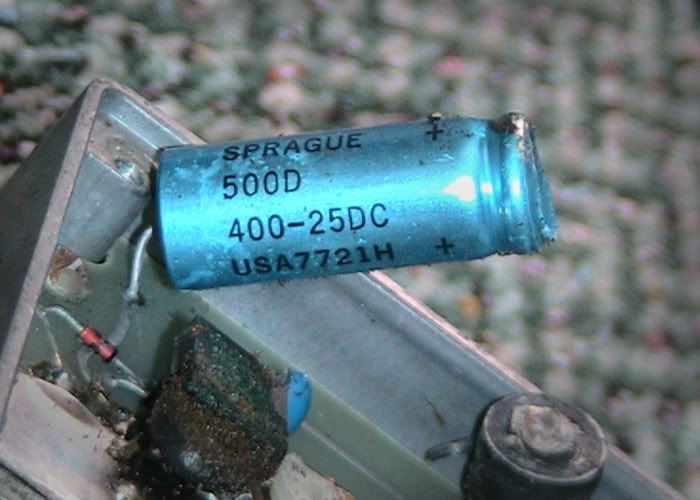 I've already taken this pedal into the shop to replace the footswitch when I first got it, but it took them a month to get it back to me. I can do this repair job on my own, with some help from my grandpa. (he's real handy with electronics)
My big question is, what is the specific name for this part and where would I be able to find one? I would like to be able to buy it online, but if anyone has any other way to get it please let me know.
Thanks.