FS: Pedals, Pickups and an amp.
Digitech Multi-Chorus (XMC): It's in perfect working order and sounds great, I just don't have much of a use for it.
SOLD
Ibanez Phaser (PH7): Works and sounds great.
SOLD
I do have the original box for this. (The CF7 in the picture is sold already).
I also have two old DOD pedals. One is called the Thrash Master (FX59) and the other is a Stereo Flanger (FX75-B). They not in very good condition and I'm not sure if they work. What this means is that if they don't work when you get them, I disclosed this. They can be used as parts or even fixed, whatever.They use a different power plug (not the barrel type), they use the straight input (like a headphone jack). They're both
SOLD
.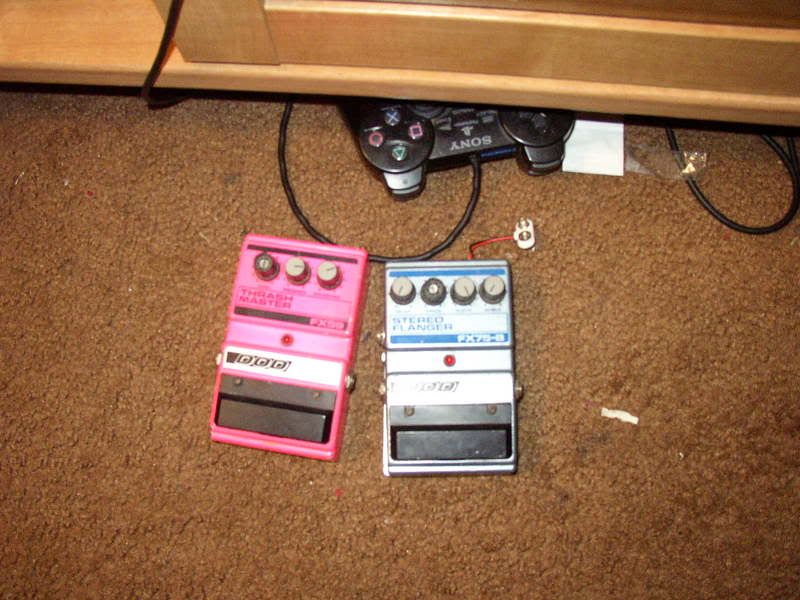 I have two bridge pickups from old guitars that I used to have. One is from a Japanese RG7421 and the other is from a Dean Avalanche 7. I'd let go of the Ibanez one for 20 shipped and the Dean one for 15 shipped.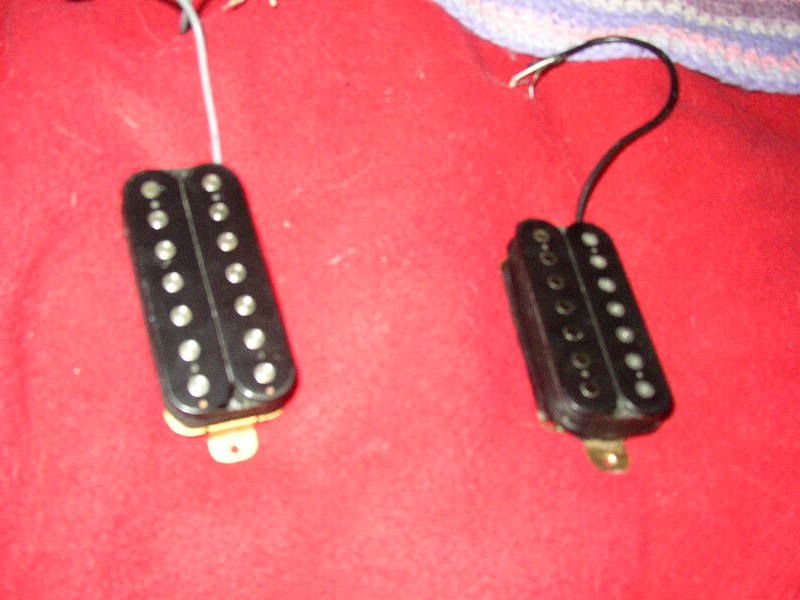 I also have a 120 Watt 2x12" Crate GT212 Combo. It's in great condition and works perfectly, but I upgraded to a 5150 so I don't need it anymore. I don't have a picture of it yet because it's at my practice space but I can get some if you want.
SOLD
No returns or refunds.
Last edited by scarangella at Mar 28, 2007,
I would also consider trades for any type of tubescreamer or booster.
Bump for the morning crowd.

Join date: May 2005
40

IQ
I'm interested in the thrash metal, and possibly the stereo flange. Will you take paypal, and would you do some sort of deal if I buy both? Thanks.
Yeah, I only take paypal.

As for a deal, they're already low enough at $10 shipped each so really I'd get 5 bucks per pedal after shipping, so together I'd go with $20 shipped for both. Plus there's the paypal fees, so I think $20 is fair for both.
Last edited by scarangella at Mar 19, 2007,

Join date: May 2005
40

IQ
yeah, definately fair enough. I know I want the thrash, I'm still deciding on the flanger. pm me your paypal info.
DOD Pedals sold pending payment.
Blue_strat, I tried to PM you back, but it says your inbox is full.

PMed you too Gorre.
Last edited by scarangella at Mar 20, 2007,

Join date: Feb 2006
224

IQ
sorry about that. i've deleted some messages now, so could you try again?
It's all sold. You can lock it up.