wiring help.
i was just wondering if someone could hook me up with a diagram


1 humbucker, volume, tone, some sort of knob that splits the humbucker (like 10=humbucker and 1=single) and a knob for black ice?


if anyone would help me out with this itd be greatly appreciated.(i cant spell)
I dislike the Black Ice, so I've "forgotten" it here, and stewmac has an article on how to hook it up, anyway.
But here's the schem otherwise: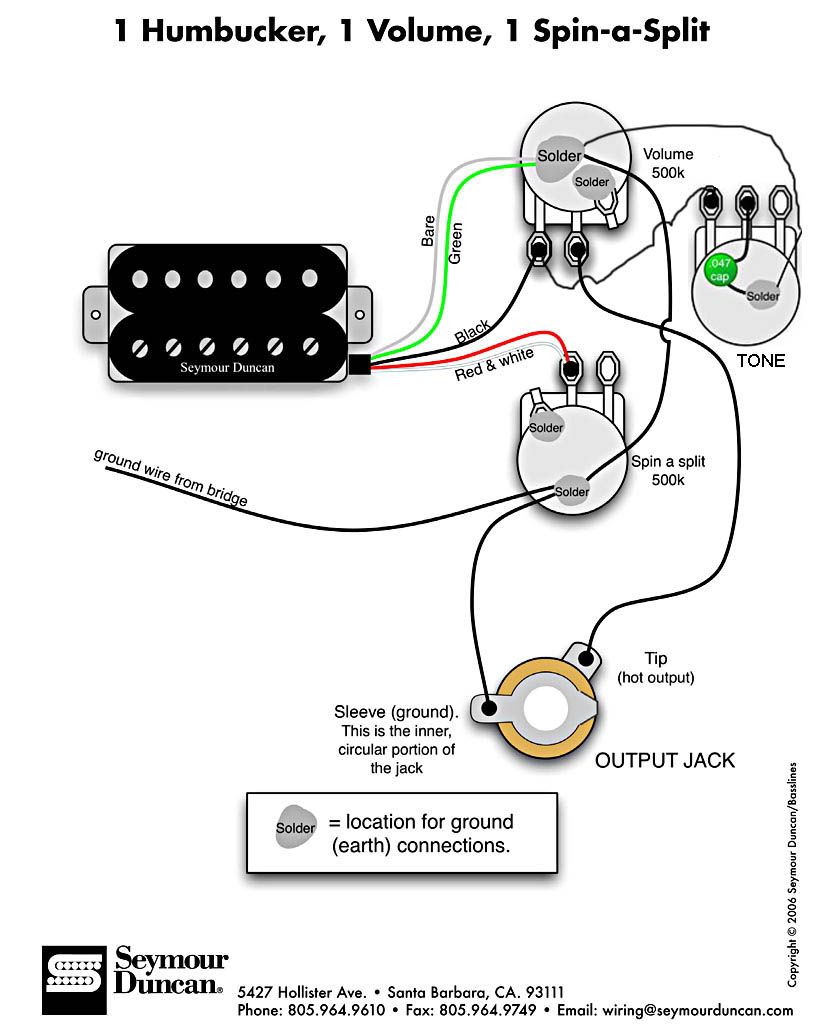 I'd recommend soldering all the grounds just to one point, though.
Last edited by forsaknazrael at Mar 23, 2007,
sorry, i havnt been on in a couple days. thank you so much for that diagram.


do you know how i could add a single coil in the neck to that with a les paul style 3 way switch? its just an idea cuz i have some random parts lying around
your the man(or woman if your female)


EDIT: what do i ground the SC and the other end of the 3 way switch to?
Last edited by Ghost_bass at Mar 26, 2007,
All to one point. The back of one of the pots is a good idea. And I'm a dude, dude.

haha i figured. are the back of the pots an accual ground or do i have to connect all of them to the bridge soemhow?
I don't understand what you're asking. There should be a wire of some sort coming from your bridge already, though.