james4's 7-string project- yay!
Well, the title pretty much describes it... I'm building the body for a 7-string based on the Ibanez RG's, then I'm gonna buy the neck because a) I'm building it in woodshop, so there isn't enough time left in the semester to build the neck as well, and
b) I'd rather buy a neck than take a shot at building one in a short time with a lack of knowledge on how to do so.
The body's mahogany with a flame maple top, the neck will be maple with an ebony fretboard, and the pickups are probably going to be either a Seymour Duncan Custom or DiMarzio tone zone in the bridge, and DiMarzio Airnorton 7 in the neck. It's going to be a regular hardtail bridge, as I would barely use a trem.
Here's the pics so far:
wood: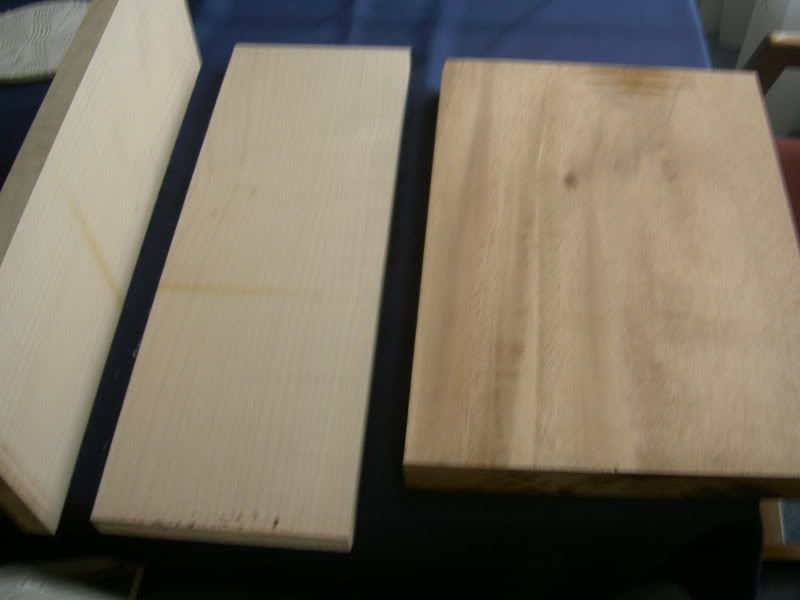 templates for the body (there's a huge one because the printer at my dad's work screwed up and printed it huge):
and this is where I am so far, the maple has been glued together, and now it's being glued and clamped to the mahogany: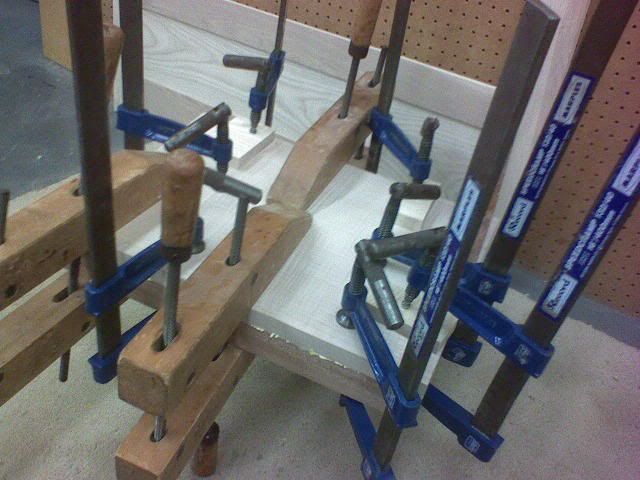 That's it so far, I'll update whenever I can (probably tomorrow)
edit: wow, bigger pics than I expected...