my epiphone les paul
right i have an epiphone les paul with:
a bolt neck,
trapezoid type inlays.
vintage/ cherry sunburst kind of colour.
humbuckers.
22fret.

i have no idea what model it is, i have searched around and can't seem to find any similar guitar,
can anyone help ?
it was given to me as a present thats why im not sure of the model.

Join date: Jun 2006
30

IQ
I was thinking about the Les Paul 100, but the inlays don't match.
acording to
http://www.guitardaterproject.org
'Your guitar was made at the
Samick Plant, Korea
October 1995
Production Number: 1853'
it doesn't give details on the model though.
sorry about the poor image quality, couldnt find the good camera.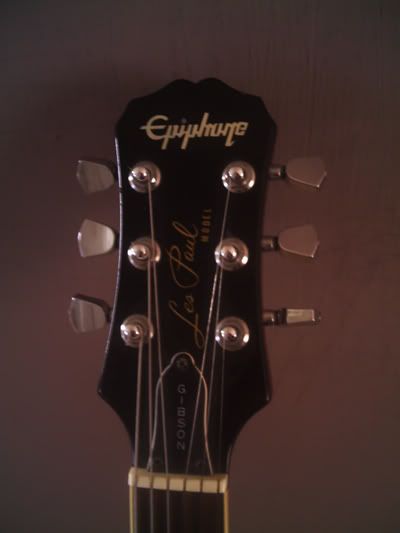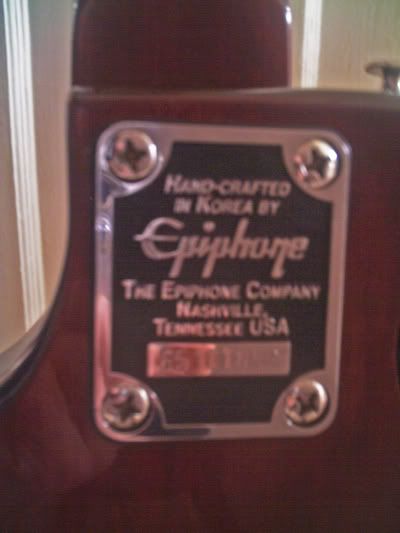 Join date: Aug 2006
40

IQ
It looks like a standard to me.
could be a standard, if they had bolt-ons in 1995, but i know that '98 les paul studios had set necks...
okay thanks for the help, also could anybody tell me what colour they think it is , as its definatly not cherry and it seems abit dark for vintage, any ideas?