FS/FT: 2003 Fender Standard Strat & Many Accessories
Pics here:
http://s17.photobucket.com/albums/b53/barney18/For%20Sale/
E-mail offers and interest to:
bserwatka06@yahoo.com
This Strat is in amazing condition and is super clean. Its the Agave Blue finish with a maple neck and fretboard. I just got it back from the local guitar tech and had it set up for D'Addario 10s, but I don't like it as much as I used to. There are only 2 flaws on it: 1) small crack in neck pocket (which you can see in the pics) 2) small dent on the underside from a clumsy female who is not allowed to touch anything in my house anymore. You can only notice either if you are searching the guitar over. Plus, they are so discreet that you can only see them up close. The electronics are perfect without scratchiness or crackles and I have a Sprague Orange Drop capacitor installed. I can either leave the stock pickups in the guitar and sell it for $270 + shipping or I can install a barely-used set of GFS Alnico II Premium for an extra $50. I am interested in trades, but am really looking for humbucker equipped guitars like an Epi Les Paul, SG, Dot, or others, just no shredders or Ibanez axes. Just run it by me and I'll consider it.
Here are the accessories:
Fender Vintage Synchronized Tremolo - SOLD!
GFS Alnico II Premium Strat pickup set (white covers) in mint condition. I've only owned these for a little while and are by far my favorite Strat pickups I've ever come in contact with. The leads are all at full length and were desoldered instead of being cut. They sell for $70 new, but I'll let them go for $50 + shipping.
Brand new Allparts Buzzstop for Jaguars and Jazzmasters. It creates a higher angle of the strings on the bridge to eliminate buzz and supposedly gives more sustain. I've never installed it and its still in the packaging. They are $45 new, but I just want to get $30 + shipping for it.
Last edited by barney18 at Jun 24, 2007,
May not be an Epi but it has Epi pickups in it from an SG. I recently put a new bridge and new Grover 18:1 tuners on it with a set of .009 Ernie Ball strings. I can get a sound demo of it posted if you're interested.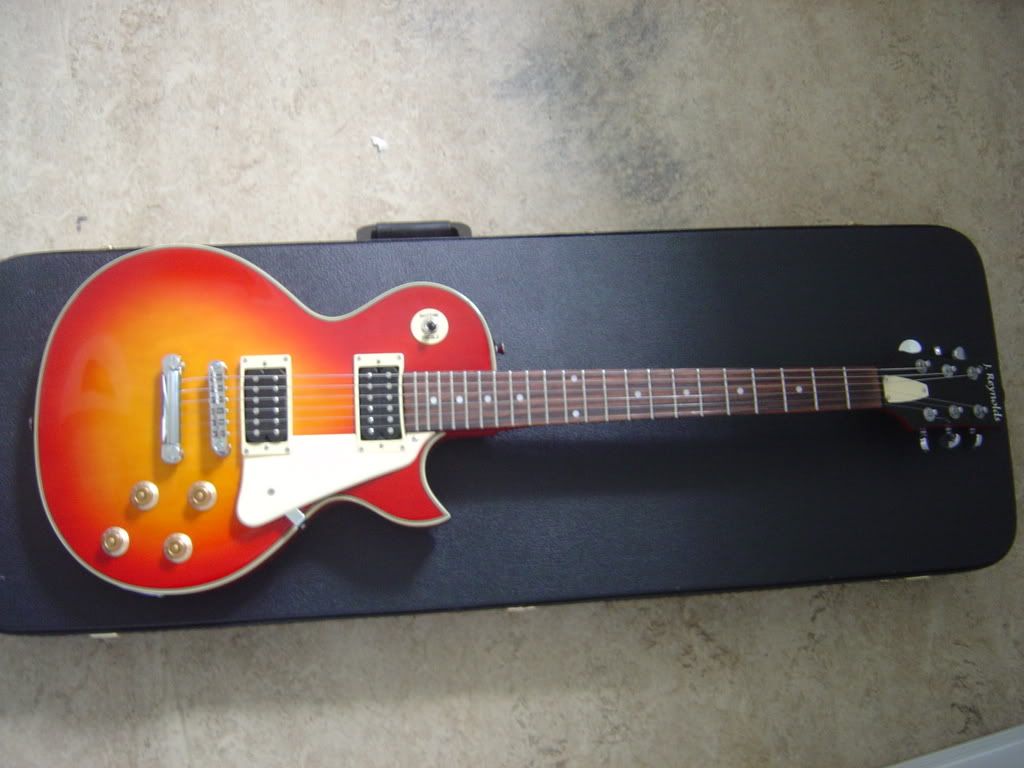 I'd prefer to stick with known companies. Thanks for the quick reply though!
I know how you feel, I was that way too when i got this. Good luck on selling it. Very nice guitar.
I'm interested in the GFS pickups, do you have paypal? How much for shipping to 11935?
I do have PayPal. I'd say $57 shipped. If you send PayPal, send it to
bserwatka@aol.com
. Thanks.
send me a pic of the Fender Vintage Synchronized Tremolo from the top and the bottom i want the full sized trim block! I AM VERY INTERESTED!
E-mail sent to clomon. Yeah.
I just set up my paypal account and haven't verified it yet, I'll try to do that tonight or tomorrow and if you haven't sold them yet I'll probably take the pickups.
Sorry, I've done some reading and I don't think those particular pickups are for me.
That's cool man. They have a very specialized sound - really warm and low output, but still very articulate.
Tremolo sold - Sunday BUMP