A very old, unusual guitar I just just ordered...(pictures)
Hey, guys. I just recently have been in the market for an unusual instrument, a German-made 1920's guitar-lute, and have finally won an auction.
Just wanted to get some input from anyone who's either played or owns one of these... you know, how does it compare to other nylon strung guitars in sound and feel, what you paid for yours if you have one, etc.
Here's some pictured from the seller's eBay listing to gaze at...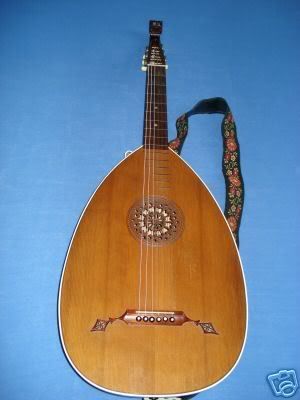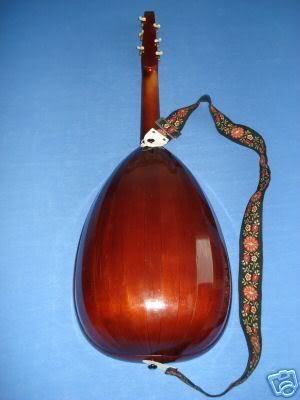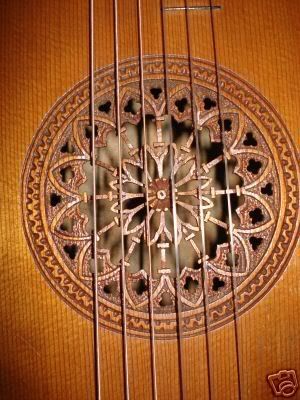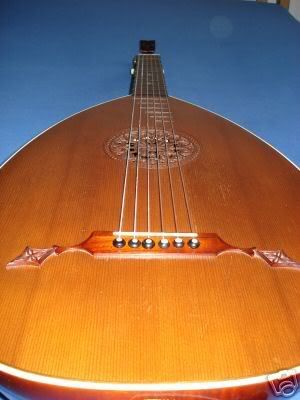 Any and all of your input will be greatly appreciated, thanks!
~Azaelius

Join date: Oct 2005
71

IQ

Join date: Dec 2006
10

IQ
wow looks interesting. id like to know how youre doing with it when you get it. how are you going to learn to play it?? maybe something on the internet? it looks cool. good luck
Well, I already know classical guitar and such. It's exactly like a classical guitar in all respects except for it's shape and sound... and number of frets...
Dude! You should mount a acoustic guitar pickup into it!
Give us some sound samples when you get this!
GAH!!!

I will mount NOTHING on this guitar... just because it's so old... 87 years old, man... I will however, get some samples up when I get it in like 20 freaking days... stupid import time from Germany.... I have a mic on my computer that seems to work great... so I'll just do that.
that looks like a lute with 6 strings lol
Yeah... having a lute with six strings was kinda the point of me getting it... I wanted something with a kind of bardic tone to it, but that I knew how to play, so I did some research and found out that these exist... and I knew I had to get one.
The shape and almost the sound of a lute, but with the same techniques needed for classical guitar... I'd love to meet the genius who first thought of doing this...

Glad you like it... now does anyone SERIOUSLY have any info on these instruments? I've looked everywhere and tried to get in contact with those who might know, but to no avail... my research has really only told me the era they were built, and I got some infor from the person I bought it from... but what I'm really looking for is possibly an opinion from someone who has played or repaired or built them... any information that anyone has that is of some type of significance would really be appreciated.
Join date: Sep 2002
591

IQ
Can't say that I know much about this instrument, except that it would make lute-guitar transcription processes extremely easy and practical, at least for itself.

How much did you pay for it?
In total, $510 dollars was paid for the guitar, but the total amount paid because of shipping and insurance from Frankfurt, Germany was $598.50

Thank goodness I didn't have to pay for most of it, as $400 of that was a gift.

And what do you mean, "it would make lute-guitar transcription processes extremely easy and practical, at least for itself."?
expensive, but looks really nice
The handy work looks pretty darn good. Very similiar to the things I've seen in guitar books with stuff on the Baroque era (sp?) Anyhow I'd definately love to hear a piece on that, looks like a nice buy. Heck I'd love to strum it hehehehehe.
Wow you hit the jackpot with that Azaelius it looks simply fantastic.
I would love to put it thruogh its paces for a day or so. Congradulatuions Man.
Hey, Dix Fix, it says you're a Luthier In Training... have you ever seen anything like one of these before?
Azaelius Only in books. As i said earlier I would love to get my hands on it for a day or so LOL

Join date: Jun 2007
10

IQ
There is a gentleman by the name of Carl Samuels who lives in Peoria, Arizona who builds and plays lutes. I'm sure he could tell you more about your Lute. With a little detective work maybe you could find his street address and Phone #.