check our band out please

Join date: Jul 2007
10

IQ
hey. i play in a band called Cross Driven. we are just trying to get our name out there for people to see us. we play cristian rock. here is a link to our myspace
http://www.myspace.com/crossdrivenband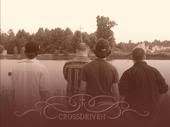 so if you have a myspace then please add us and leave us comments. and if you think we are good and have connections with people that can get us started then help us out. thanx!
later

Join date: Apr 2007
62

IQ
sounds like something I've heard before.

EDIT: Sounds like everything I've heard before.