REQUEST: Jam 292 - Hendrix!
So I was going through my music library and came across this amazing jam of the song Jelly 292 by Hendrix. It must have been just before he wrote the song because it is a bit rough, but holy **** it is incredible!
I've included the link (I hope that is ok, if not I'll gladly take it off).
http://www.megaupload.com/?d=KLF41XPF-
Jam 292 (Hear My Music) - Jimi Hendrix
That middle part of it makes my jaw drop.
It's not one of his hardest songs to play, but it is challenging by the sounds of it.
I have tried myself but my ears aren't simply good enough to be able to do that yet. Can someone pleeease give this a go? I would seriously be so happy if someone could give this a crack, cheers


Join date: Mar 2007
20

IQ
link doesn't work, sorry.
Oops sorry, uploading again.
Hey yer the password should be next to the box that says download.
Like this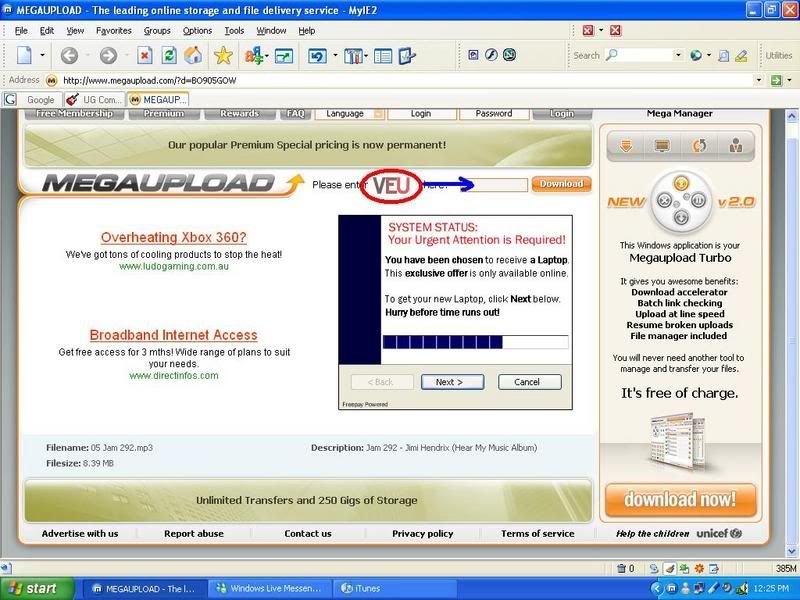 Then after you type it in the box and click download, you need to wait 45 seconds and then click the Free Download button (it should be grey).
Join date: Jul 2006
261

IQ
i say not the best guitar tone in the world.
Lol wish I could get my guitar to sound like that

:
Hmm I guess it is probably a bit too hard to tab, don't worry about it.
I've kinda worked out about 1/3 of it. Yay I'm awesome.


Join date: Nov 2009
10

IQ
anyone got these tabs?
lol

its posted now, figures i search here before the reg tab search, didnt look right but ill check it out tonight
Last edited by tommpat2000 at Dec 1, 2009,