The Official 'Cloverfield' Experiment Thread
There is probably a lot of threads getting started on this, so I decided I would make an official 'Cloverfield' Experiment thread.
For those of you that do not know what The 'Cloverfield' Experiment is (Codename: Slusho). During the previews before Transformers, a trailer for a movie produced by J.J. Abrams was played.
http://www.dailymotion.com/relevance/search/cloverfield/video/x2inu3_cloverfield-trailer_shortfilms
There is not much information released about this project, not even the name. So for anyone who knows anything about the movie, feel free to post here, as I will be doing the same.
The plot outline revolves around a monster attack in New York as told from the point of view of a small group of people.
There are names floating around, like Colossus. But before you jump to conclusion, I'm in high doubts that it will be about the comic-book character Colossus, as cool as it would be.
There was Monstrous, but the pictures posted below will clear that up.
The release date for the movie is 1-18-08.
HUGE PICTURE!!
Picture from
www.1-18-08.com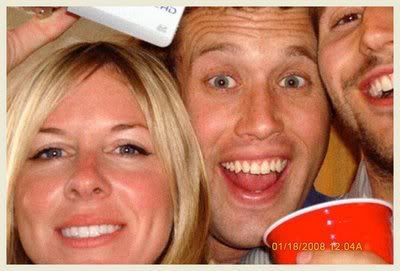 Last edited by JesseWyllychuk at Jul 28, 2007,