For TRADE! Peavey original 1992 5150 Slant Cab
Ok this is still up "for sale" for $280 BUT I'm more open to trades now. If necessary cash will be included.
What Im mainly looking for :
B-52 ATA series amp
Schecter C-1 Hellraiser <----Really want this in tremelo. HOWEVER, if somebody can explain any differences other than the obvious trem/non-trem then I might consider a string through design.
Delay Pedal
Volume Pedal (non-Ernie Ball)
12 string Acoustic
Anything else interesting

I would prefer cash but nonetheless let me know what you have.
(The head is also for sale, make an offer and I'll probably take it)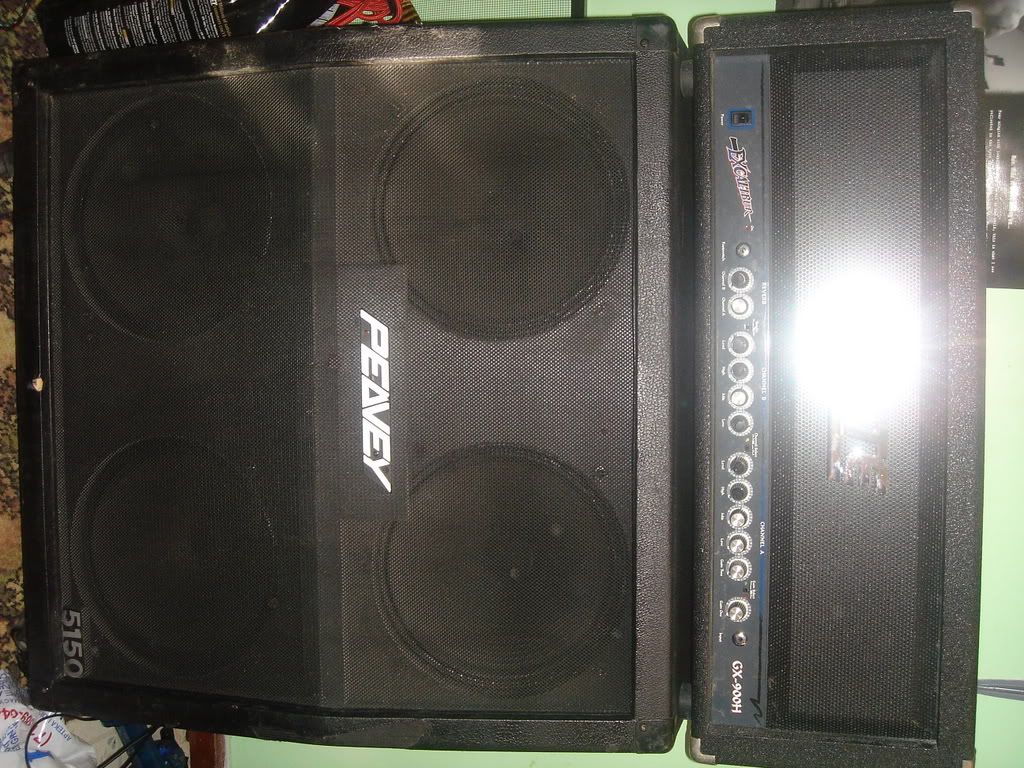 Im open to pretty much ALL offers

Join date: Mar 2007
430

IQ
How many ohms are the speakers?
16 Ohms I believe my friend..
Can you gimme the measurements of the top?
Wait you mean the head?

The head is still available and is 36". The cab is sold.
NO, I meant the measurements of the cab, like the dimensions.
Yeah, bummer, so how much for some RAM, i'd like to upgrade my 512 to a gig, can you do that?