Schecter C-1 Hellraiser FR w/HSC $650/OBO
Howdy....I'm just posting this up for a friend who decided he needed an Ibanez V-Blade Today (I've got huge GAS for one too), so he's decided that he would like to try to sell his Hellraiser. I currently don't have pic's of it though I'll try to find time to take some decent pics of it. Other than being used, it's in near perfect condition and most people looking for one know what they look and feel like. The hard shell case is either a TKL or a Roadstar, I don't quite remember, but it is a case nontheless.
It's stock with EMG 81/85n, other than a tremol-no installed to block the bridge, though I doubt my friend will keep it in there.
The Color is the see-through black cherry.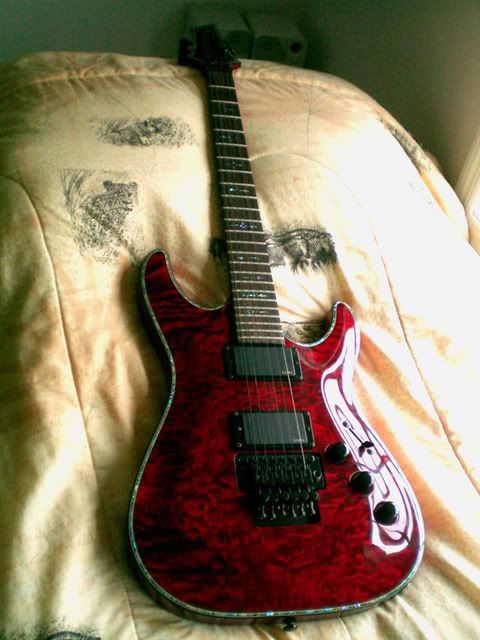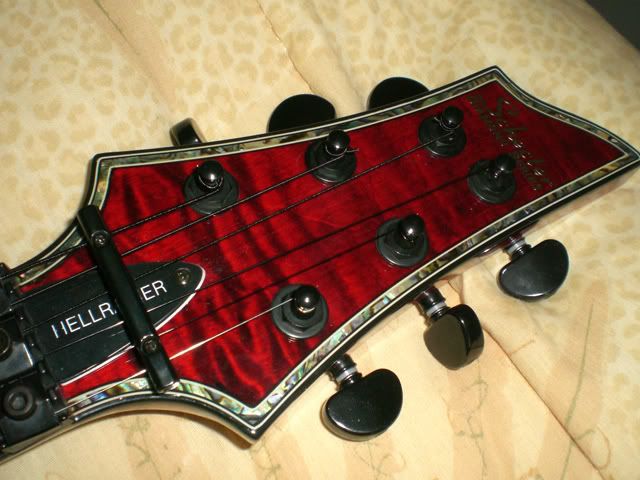 PM with offers; you'd be saving a good 150-200 bucks for a like new guitar with case!
$650 USD + Shipped CONUS OBO
Last edited by maxdgad at Aug 20, 2007,
!!!!!!!!!!

BAH! I want it!

I might actually buy this..I'll get back to you tomorow..I need some sleep...

Join date: Jul 2006
90

IQ
thats sick but im saving up for a lefty hellraiser avenger.. and a dean FBD lefty
!!!!!!!!!!

BAH! I want it!

I might actually buy this..I'll get back to you tomorow..I need some sleep...
Get back to me when you can. My friend would like to hear some good news.
EDIT: Nevermind I found it
I don't see any PM in my inbox...... if I don't see anything, you can also try my e-mail address
max.dgad@gmail.com
Last edited by maxdgad at Aug 17, 2007,
I'll email you nonetheless but yeah, this damn new look is weird, lol
yeah for some reason the forum inbox is different from UG profile. but keeping it within email is more convenient.
Ok im off to bed, im tired, its 2:30 and i have work 2morow, lol.
I pm'd you my email so...gnite

bump. currently on hold but pictures now up
Was that price shipping worldwide, or just in the US?
US only, It'd be anal to try to ship into the UK if thats where you are.
If other deal falls through, it is now $650 Shipped with Case.
Bump...current dealing with other guy may or may not go through