Please help?
Hey all, I just picked up this body at a market today for $5. I plan to get it in working order, but I'm not sure how to fix up the tremolo system (the arm is missing, and a spring I think) and I also have no idea what kind of neck I need to buy. Got any ideas?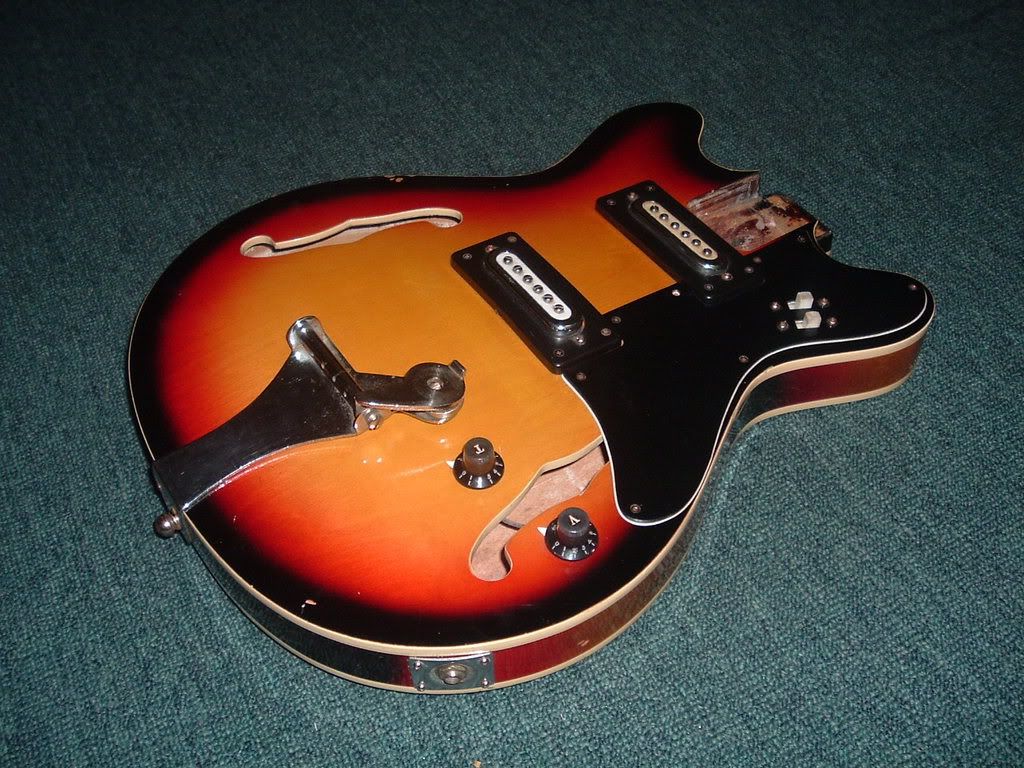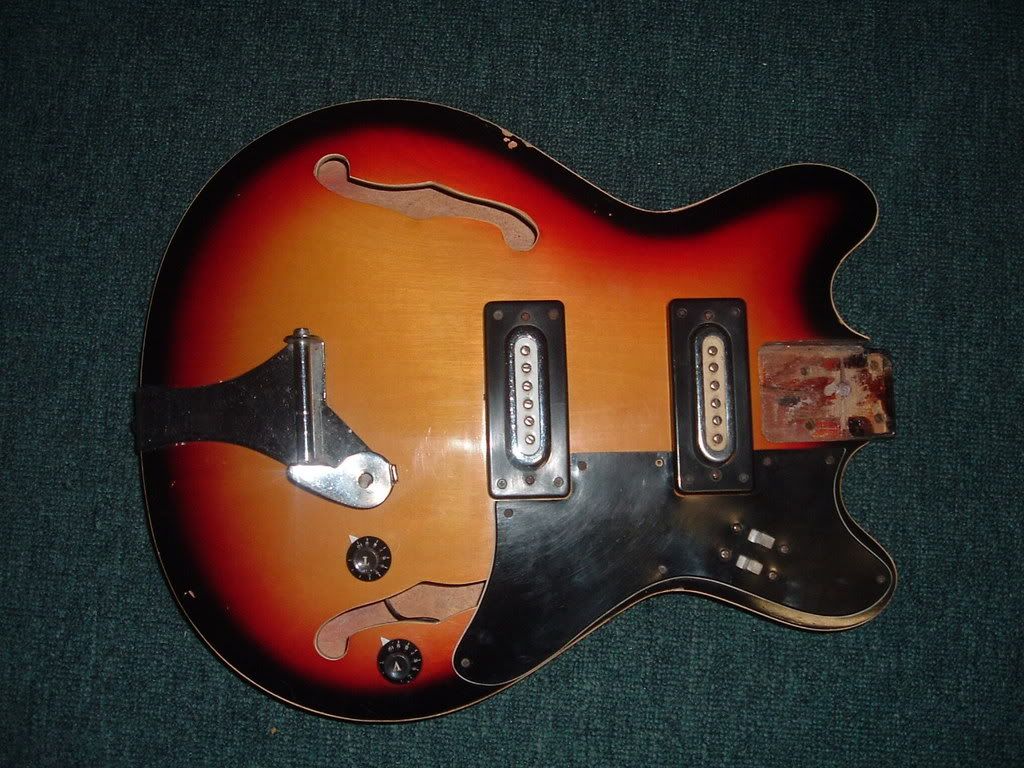 Join date: Sep 2006
114

IQ
Well, I'm probably wrong but, the trem system looks like some sort of bigsby copy and the neck is a bolt on neck, you need to find out the measurements somehow. Someone else might be able to tell you how to do this properly.

Join date: Jul 2007
108

IQ
Wow awesome buy! I think you just need a Les Paul type neck for it but be sure to measure the slot, and like the guy above said the trem looks like a Bigsby copy. Have a search on Ebay for Japanese hollowbody guitars from like the 70's, maybe you'l be able to find a pic of one thats fully intact.
Just get a strat-type neck replacement, as long as the heel works the scale length isn't a big deal, it's an adjustable archtop tailpiece.
Thanks a lot guys!

Also, I noticed that it doesn't have a bridge piece like other similar guitars. There aren't any screw holes there so it looks like it never had one before. Does it need one or will it be fine without one?
Here's a pic of a similar guitar (Epiphone Casino) if you don't know what I mean:

Last edited by Schnitzel_Man at Aug 19, 2007,
Ok then, cheers for the link.

By the way, a bridge is 100% essential. It's one of the few things that a guitar needs to function.
It looks like the bridge was part of the trem system then?
Possibly. There might be more missing from the trem than I thought. I think I'll just buy a whole new tailpiece. Does anybody else have any ideas/suggestions? Any help is appreciated!
A new tailpeice and bridge would probably be the best idea.

Join date: Jan 2007
60

IQ
Buying an all new bridge and tailpiece is your best bet, I doubt you'll be able to find a replacment arm or anything thing else for this one. Nice buy