I caught a chipmunk just like on man vs wild!
Well after watching man vs wild and surviorman lately i tried one of the ways to catch small animals by putting a noose around where they live. i set 4 nooses up in chipmunk holes. But i made sure i checked back very often for 2 reasons.
1. I was anxious to see if i could catch one.
2. If i did catch one i didnt want it to die.
And guess what i caught one! and i got there in time and cut the noose off and let him run away! But i did feel kinda bad he was snared. But im very thankful i was there to let him get away!
This is me petting it while it was passed out (i had already cut the noose off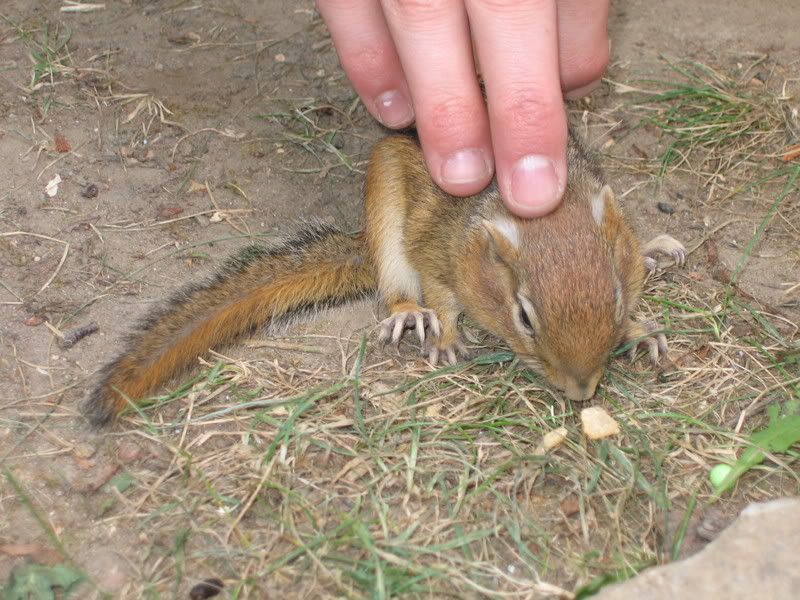 Last edited by Jamingguitarist at Aug 20, 2007,