Peavey Renown Solo Series Amp
Early 80's
Made in Usa
2 12' Scorpion Speakers
Great Condition
Road worthy
Most reliabe amp I've ever seen.
Never really gigged, only to band practice, then we broke up.
Awesome amp
Selling because band broke up, dont need it anymore, and im broke.
Open with offers!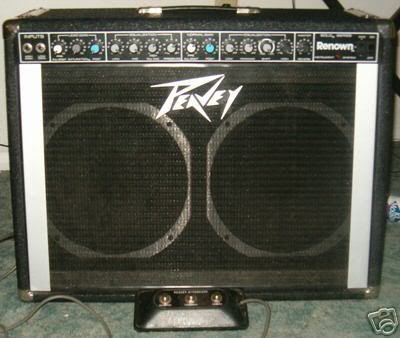 Last edited by acoustic_jesus at Aug 22, 2007,
also may be interested in trades

Join date: Mar 2006
51

IQ
i would consider buying this but the shipping would be Horrendous!!!! it would probably cost over 50 dollars! man i wish you lived in Ohio!!!!!!!!! it would be a done deal i would take it off your hands!

Join date: Jan 2006
10

IQ
I'd also buy it but shipping would be incredibly expensive.

I'd want to see a video of it in action though. Every feature shown and ****.