Broken CD Burner Help
Ive searched google and nothing has solved my problem with this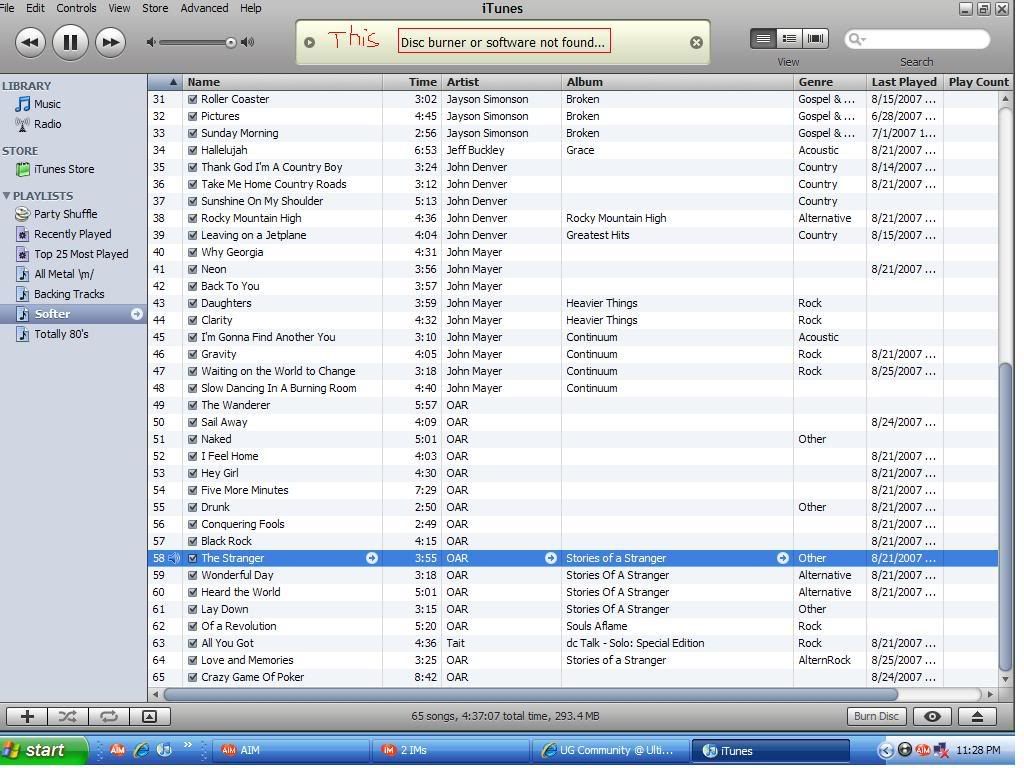 so does anyone have any solutions, btw its not just itunes either, and ive done something where ive check to see if the drive know its a burner and it does. For any help thanks in advance!



Last edited by bTOMd at Aug 26, 2007,

Join date: Jun 2007
31

IQ
its because you like OAR.


no, jk i dont know

Join date: Oct 2006
36

IQ
its because you like OAR.
What's wrong with that?

Join date: Jun 2007
31

IQ
naw man it was just a joke, lol
im happy you guys like OAR but can ANYONE help me please!!!
Try searching for the driver for your burner, should do the trick.
I don't know much about burners though, so if i'm wrong dont be surprised

hope i helped.

i dont know how to do that?

thanks for help
Find out the make of your burner, and search on Google "*burner brand here* driver" download the driver and run it, if that doesn't solve it maybe your burners just come loose.
Hope that helped a bit more

i dont know i just have an emachines that came with it don't know the real drivers name or anythign
Sorry, I can't help anymore then.

If you really need it, I suggest taking it to a repair shop or an ICT technician.

Join date: Jul 2006
20

IQ
updae the driver
or see if the burner is uninstalled