Wanted, Trading, Selling... LOOK HERE.
I'm looking for a combo tube amp (preferrably 30 watts or higher, and a Vox or Fender, but if not, suggest it anyway, I may be interested) Or evena tube combo amp (15 watts or higher). Also, I'm looking for a Telecaster (Deluxe prefferable, but definitely made in USA). If not a Tele, I'm also interested in American-made Strats, Epi Les Paul Customs, or Epi G-400s. I have gear for trade (and sell), and I have money.

Gear I have up for trade/sell:

Schecter Ultra III (great condition)
Percussion Plus Drum Set (used three times)
Vox Valvetronix AD100VTH Half Stack (like new, 100 watts, Tube PreAmp, amazing sound, espcially with the Schecter)

Will post pics if you're interested.
Last edited by We, The People at Aug 27, 2007,
could i see pics of the schecter and maybe a price?

Join date: Dec 2005
40

IQ
whats the cab for the halfstack...2x12 or 4x12
I have a Fender Pro Junior I could let go for fairly cheap, the earlier the better, I need to get rid of it! It's 15 watt and would work great with a half stack, I have only ever heard good things about it powering a halfstack.

Please let me know!

Join date: Aug 2007
10

IQ
im looking for a starting low low price pa system

Join date: Aug 2007
70

IQ
how much for the half stack?
Sorry I took forever, but here goes;
The Schecter- I'd let it go for $350, and heres a pic: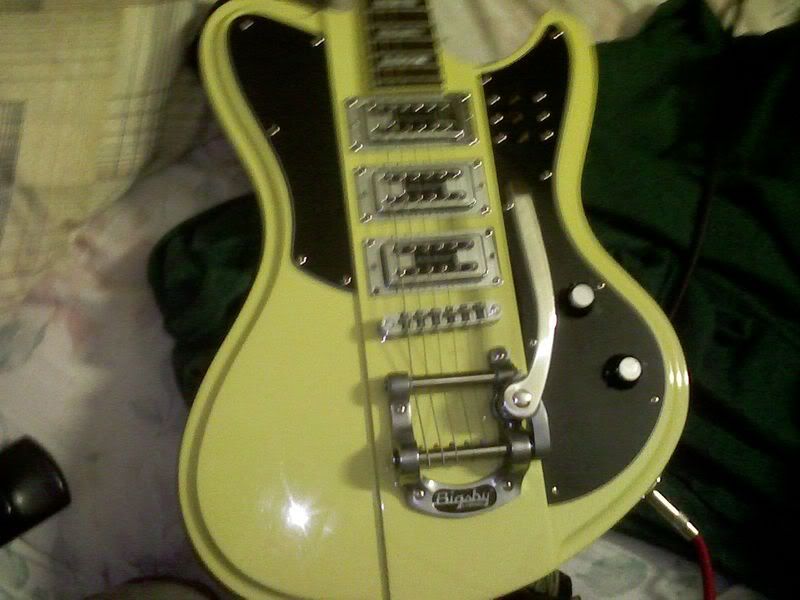 If you're still interested, let me know. I will get way better pictures.
The half stack- It's 4x12". Also, I'd let it go for $450+shipping.
If anyone's still interested, let me know.
Last edited by We, The People at Sep 5, 2007,
What are you interested in?
I pm'd you (check back often i respodn quickly)
sorry i heard about your trade with used666.
Last edited by SchecterFreak at Sep 5, 2007,
Guitar is on hold, and probably gone.
yeah i heard...with used666 your getting the guitar of his i wanted.... but i will take yours off of him!

Change of plans: Guitar is back up. I can only get rid of it for cash, or a Strat, Tele, or maybe even a WHITE sg or lp.

Anyone interested?
No thanks. I'm not really into MesaBoogies. But thanks.
bump


Someone want something?

Join date: Jul 2007
30

IQ
trade you an epi g400 with hard shell case for your head

Join date: Jul 2007
30

IQ
well i am modding a strat right now... w/ :

maple neck(hopefully)
white pickgaurd
white body with gold hardware
nice sweet mod to the pickgaurd for a phase in and out type pickup arangement
lil killlers pups

does that interest you?