Cool UG fact
So I go to Alexa (the site that tracks web traffic), search UG, and to my surprise I found this...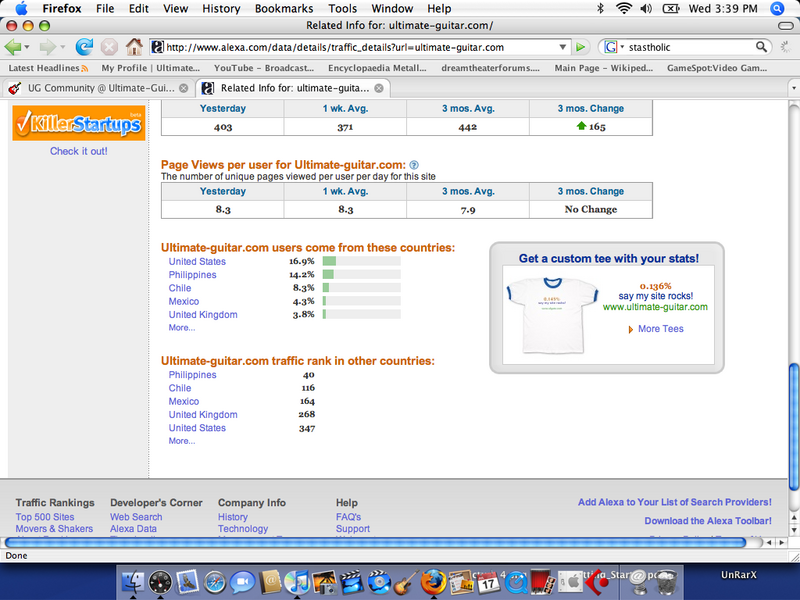 I really expected the UK to be next to the US in terms of visitors, and I never would of guessed that UG is so popular in the Philippines. Its the 40th most visited website, and 15% of UG visits are from there. And Chile is right after, with over 8 percent of the overall web visits.
Who knew UG had such a reach in countries like these? I think its pretty impressive.
Or is this old news?