Saw a Godin in a guitar shop, any good?
So I saw this in a guitar shop: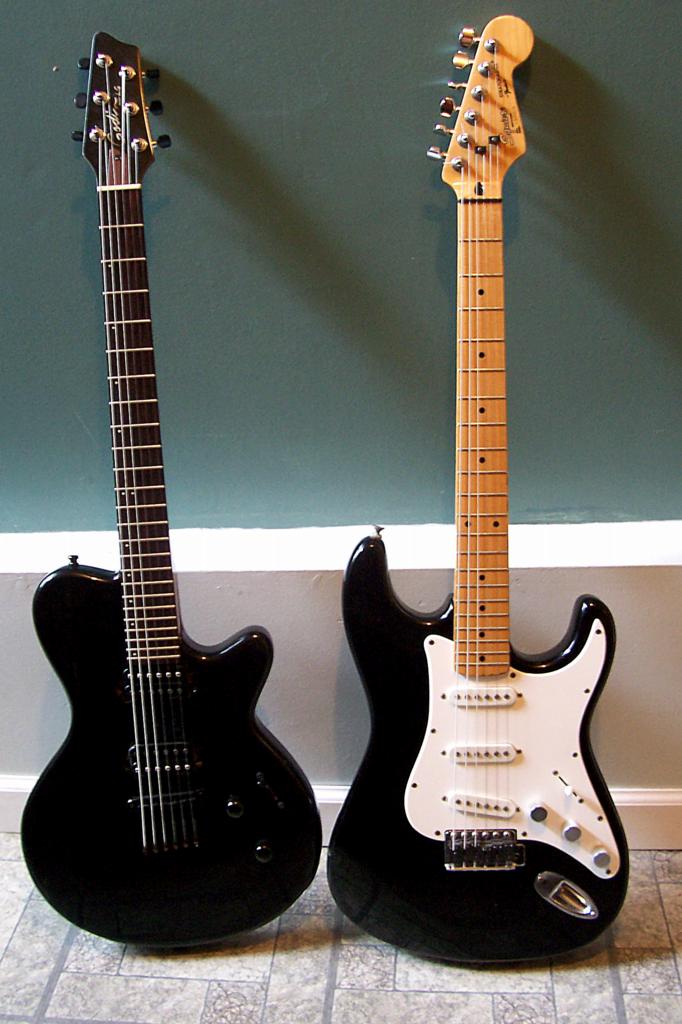 I'm fairly sure that is it
It's second hand for $850 Australian but I have no idea if it's worth it. The neck was sweet and it was fairly good to play, but I don't know what a $850 guitar should play like.
(Oh and remember Australian prices are lame, for example, S470 = $1295 AU or 1,065.75 USD)
Info, thoughts on guitar, anything would that would help thanks.
Join date: Nov 2005
327

IQ
It looks pretty wierd to me.

Join date: Mar 2006
289

IQ
They are ok, not that great though, personally I think that is way to much money.
idk how much 850 equates to in oz currency, and I'm too lazy to figure it out. But I own a Godin freeway classic, picked it up as a demo for 300. Sanded down the neck and replaced the pickups with a jb/jazz combo. It plays really nice now. Mine was adjusted a little too high for my prefrence, so I lowered it a bit, and did a different wiring.

Overall for 300 bucks, I got a really good workhorse guitar out of it. It sounds really good, and the action is super low, it almost rivals upper end jackson and ibanez string heights and playability. The neck is baby's bottom smooth. these guitars are great customizing and just workhorse/beat up idc guitars.

The only real downside I think is that the action is always adjusted too high from the factory to the shops. The neck is lacquer finished, so you have that sticky feeling in your hand when you play. The pickups aren't that great, they are seymour duncan designed pups, btu they still suck.

Otherwise, the shielding and wiring is very clean compared to other factories. This is a very very good low end guitar. For 300 bucks, it coudl easily compete with some higher end stock guitars.

But of course I'm biased....

Join date: Jun 2005
121

IQ
Godins are great guitars. Well built (In Canada

) and very resonant.
I've been using a Godin SDXT which I borrowed off a friend for a while now. It's a reasonable guitar, although there isn't much tonal depth, as the body is poplar. Also, the pickups get muddy when you turn them down, and the stock action isn't great. It's not a bad guitar - I just reckon there may be better alternatives in that price range. That guitar there has a mahogany body, which should sound pretty good. I don't know how much they go for in Australia, but it may be worth comparing to some other models and seeing what you think.

Sorry I can't be of much help, and good luck.