views on agile/rondomusic.net guitars
tonight i played the $100 fender strat copy and to be honest, i liked it more then the strat. i thought it was amazing. how are their other guitars? Now i'm thinking about ordering the $200 Agile les paul copy.

has anyone else played them?
I've got one and love it ($300 model), built solid...I took it in to a music store to get the input jack fixed and the guy there was amazed how good it was and showed everyone there

Join date: Sep 2007
20

IQ
good guitars for the price. really good for the price, actually. theyre kinda popular here though, do a search.

and yea, ive got an al-2500 lp copy, sx tele (which has since been modded all to hell), and had a brice 6 string bass that i just sold.

Join date: Jan 2005
290

IQ
I have the $100 Strat copy (57 reissue). It plays and sounds great. Only complaint is that the neck is over-finished. But some sandpaper + oil and its all good.
I had an Agile PRS copy (PS-900) that sounded awesome after replacing the pickups.
I now have an AL-2500 12 string - LP style, great guitar for 3 benjamins!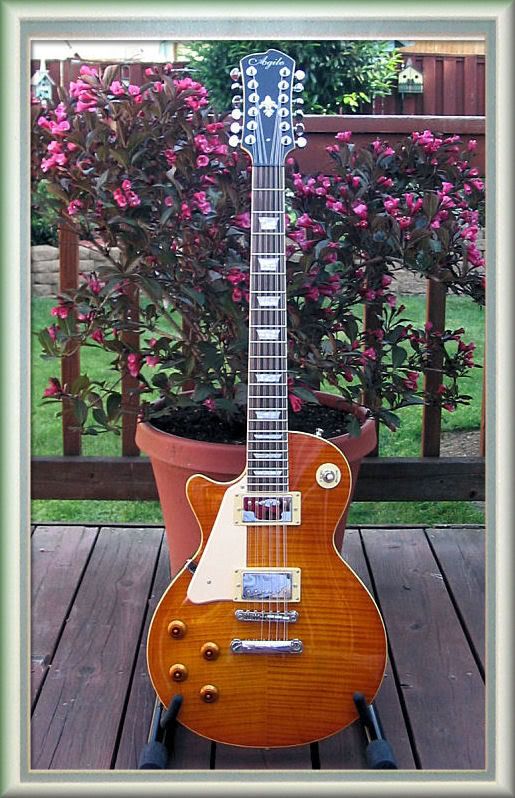 Join date: Feb 2007
120

IQ
i bought the agile septor 7. it cost me $480 with delivery. i bought it over a schecter c7 blackjack.. just played better to me. although i'm getting new pickups for it.