Guitar Idntification help! "Hondo II" Les Paul style
Hi, I have a "Hondo II" Les Paul knockoff guitar. I would like some help in identifying it, IE Year etc... I have some pics as well, there was a repair slip with the guitar from 1993. It was my grandpa's guitar and he died and it has sat unused for a wile and I have taken interest and want to learn it. So here are the pics and thanks for any help you can give me.....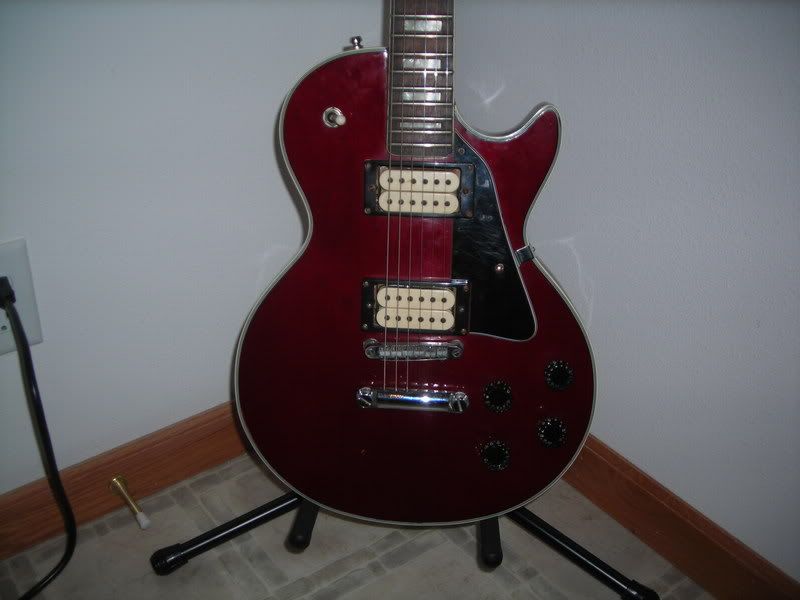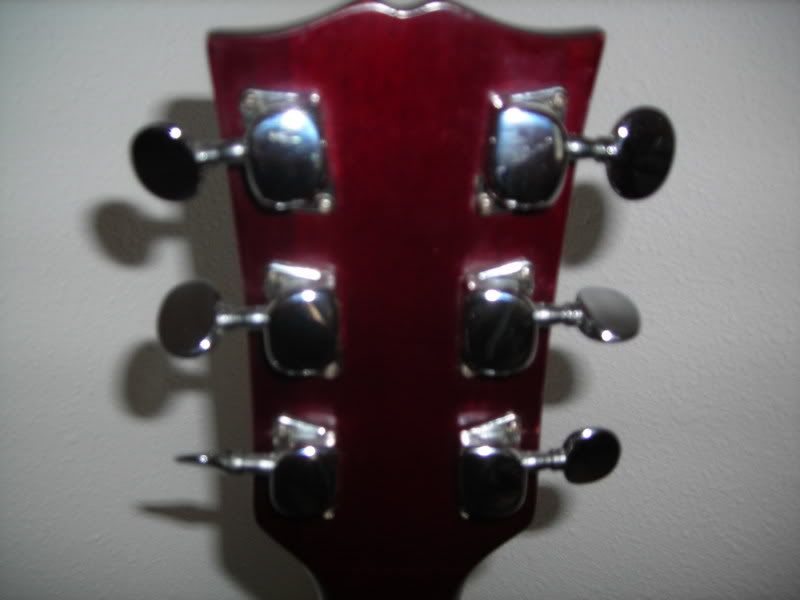 its from before 1978. its called a lawsuit model because of the open-book gibson style headstock. its made of plywood as were all hondo II lawsuit models
Thanks, do I have a decent guitar for learning and stuff? From what you know, say I was buying new what is it comparable to. An Epi Les Paul or what? I have no experience at all with guitars and this is my first one but it seems to sound decent, however I probably at this point couldnt tell a MIA Strat from a Squier.... Thanks for the help!
playability wise it is probably amazing, much like most of the lawsuit guitars, but hondo used cheap-ass budget wood, so no matter what you do, it will never sound "awesome" but it will be excellent to learn on. go get it setup at a local music store and you will be golden.
actually. that has some thick binding, it mgiht be a high-dollar one. Could you take the screws out of the plate on the back of the guitar, and take a picture of the cavity at an angle with good lighting? i want to see if its ply-wood or not.
I've played a couple of Hondo Les Pauls and they all play well, just not always the best tone. Like LP Addict said, can you take a photo where we can see the bare wood to see what it's made out of.

As for being a good guitar to learn on...definitely. It's alot better than most people start with and more importantly, you're starting an art using your grandpa's tool. That's special man.
Ok, sounds like I have no need to get a new guitar for a while. I have to ask, what does a "setup" consist of? Thanks for all the help! So this is one of the Japanese ones? Here are the pics...
Setup usually refers to things like intonation, adjusting action, any necessary truss rod adjustments, etc. Try doing a search for some of those terms, there should be lots of great threads.
yup thats good ol plywood. itll be good though, it probably plays great.
Well, thanks a lot for the help guys! It is helpful to know that my equipment is viable. Say if down the road I want to make it sound a little better would a pickup change help alot? I understand that the ones with the good wood and DiMarzio pickups sound quite good, how much would my sound improve with a nice set of pickups?
Hmm, it would improve it a bit. The majority of your tone is from the amp though (and your fingers) so don't worry about pickups for a while.

Join date: Jun 2006
40

IQ
sweetness you got one in nice shape i collect thes things but they seem to get stolen quite often and almot always show up on my front lawn with the paint scrathed clear off durring a rainstorm. not to self keep guitars in locked rooms. but yeah its a sweet ass guitar with alittle modifications. i'll buy it off you