mahogany or not ?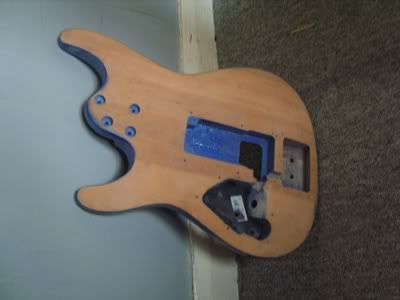 its an s470 , made from mahogany but i dont think it is can anyone shed light ?
its had time to oxidise and its still not got any darker.
posted this in my build as well but i though you cant go wrong with a seperate thread.
looks more like alder, or even maple. Mahogany is a rich reddish colour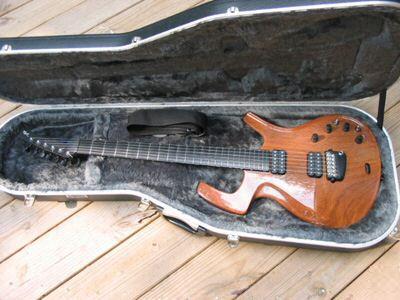 Last edited by Horlicks at Sep 8, 2007,
It's probably because it hasn't got a finish on then
well i thought that but thats what im asking if unfinished mahogany should look like that
It does look a lot lighter than most mahogany.

Hmm, wait a bit longer.
looks like mahogany to me, depending on the tree, it'll be lighter or darker
Have you wiped it off with mineral spirits or water? There may just be sawdust in the pores or something, making it look lighter than it is.

Join date: Jan 2007
60

IQ
wait is it my imagination or it still has grain filler??
well i did give it a good sanding with some pretty rough sandpaper so i though everything had been stripped off but now you mention it the wood is very smooth looking very much like it has been grain filled.

Join date: Oct 2006
221

IQ
give us some close ups on the grain,ill be able to tell you if it mahogany or not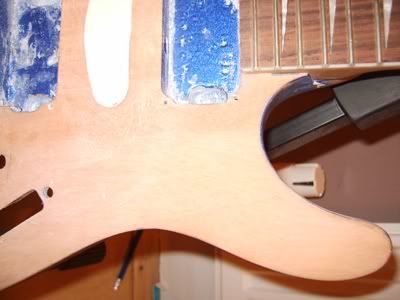 thats about the best i can do till tomorow its dark outside.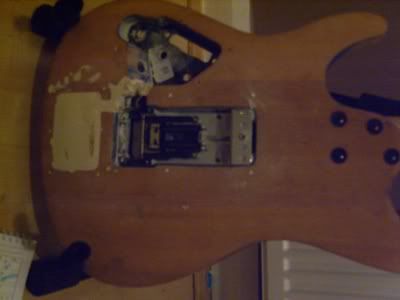 and that but it looks darker cz the flash wasnt on.