Wanted: Epiphone LP
If anyone has an Epiphone Les Paul Studio, Plain Top or Standard for sale please post here.

Join date: Mar 2007
10

IQ
I have an 07 Epi LP Standard Plain Top in excellent condition with Tonerider Anlico IV's and an SKB hardshell case. Shoot me an offer. Amp is not for sale.
i have an epiphone les paul custom..white and gold hardware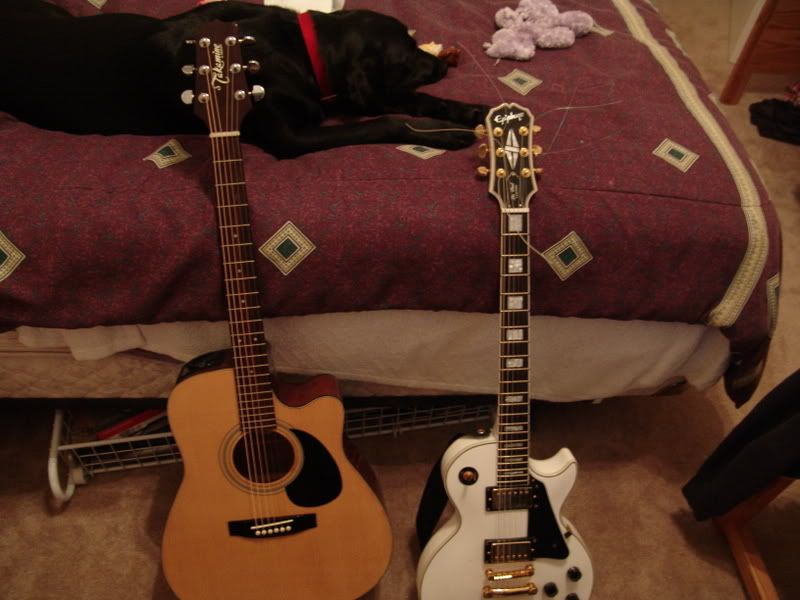 throw me an offer. i dont have a hardcase, but i could get one and we can negotiate on the price
1...i hate you...
2...i hate you cos u have DAMN SEXY GUITARS!!! especially the voodoo sg!!
.
.
.
.
i hate you *GGGRRRRRRRR*

Join date: May 2007
130

IQ
oh man I wanted a voodoo series guitar.
I doubt I could afford that LP Custom, But holy **** that is 1 sexy guitar.

Join date: Nov 2006
160

IQ
That voodoo SG is ace, it's what Gibson should be selling. Not some dodgy reverse flying V.

TS - Should be happy with an Epi LP, The one I own is ace.