Wanted: Delay Pedal/acoustic simulator
I need a delay pedal but I have no cash, so I'm hoping someone on here will trade one for a wah pedal. It's a limited edition Crybaby GCB-95 with the silvery finish. It works fine but the battery door clip thing is held on by masking tape and it's missing one of the rubber feet. I have a rubber piece from the bottom of an old amp on there right now, better than nothing I suppose.
I'm looking for a good delay pedal or an acoustic simulator. This pedal was about $150 off eBay so I'd like to trade for something of somewhat equal value. The reason for trading it off is because I simply don't use it as much as I would use the pedals I'm looking for. I will consider selling this as well as long as it's for a reasonable price and paid through PayPal. I'd sooner have the pedals though.

Ive got a digitech digidelay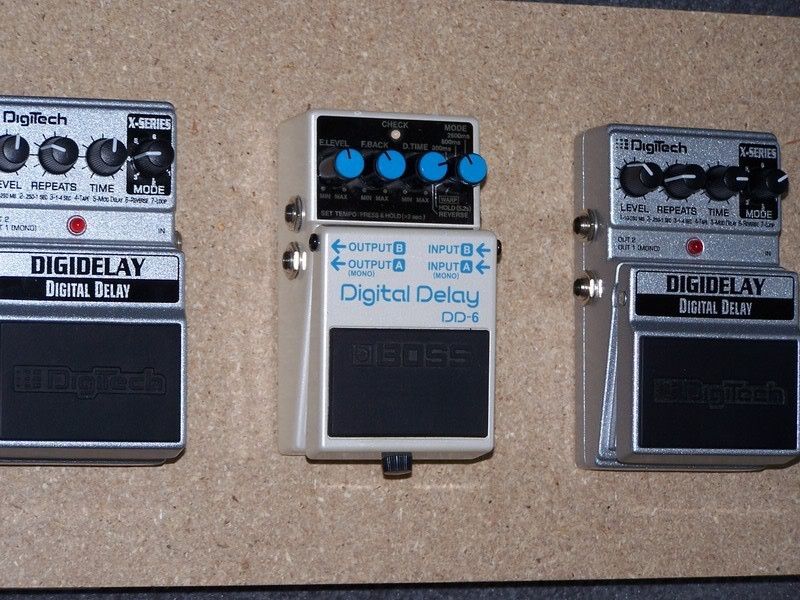 That Digidelay was exactly what I was looking for. E-mail me at
colinx5@gmail.com
and we can figure something out.
Do you have an aim SN, its easier to talk on there....
No I'm in Canada so I don't think I can get AIM. I tried once but I needed an American zip code or something. I've got MSN if that's any better.
Ya whats your email ill add you
Still up for trade or sale but pending on Used666's offer.
Also trading/selling a set of Grover 18:1 3x3 tuners for the right offer.