Carvin bass and Delonge sig.
I have a carvin LB-70 bass and a fender tom delonge sig. Both great guitars, the fender would benefit from a proper setup though. They carvin has minor pick scratches the fender has a nick on the lower horn. I'll have pics up a little later. I'm also selling a washburn Nick Catanese sig
https://www.ultimate-guitar.com/forum/showthread.php?t=668160
Last edited by Dark Aegis at Sep 12, 2007,

Join date: Nov 2006
60

IQ
Why are you selling the Carvin?
My pbass is the only thing I need so the carvin doesnt get used. For the delonge make an offer.
Hey bro heres some nice high quality pix i took of the delonge.
To everyone interested, dark traded me this guitar then i traded it back\ to him, so heres pix of the EXACT guitar hes selling, hope it helps your sale man.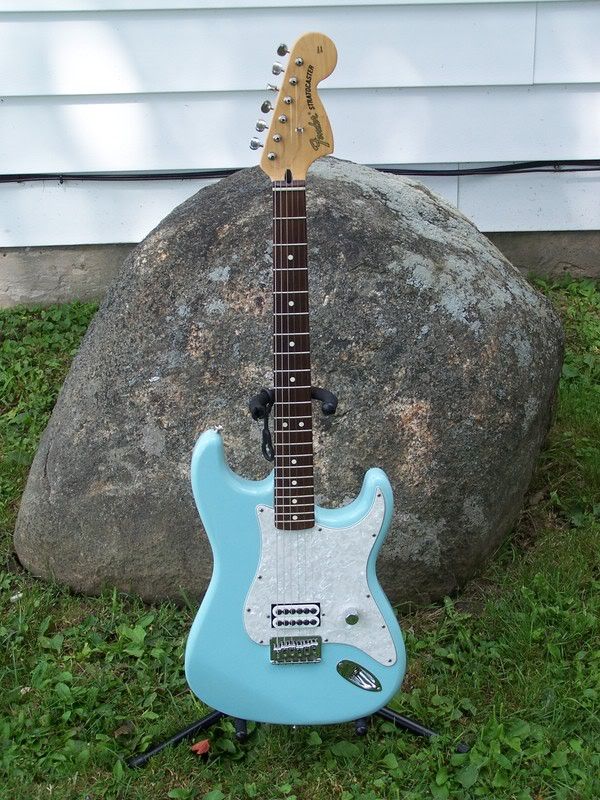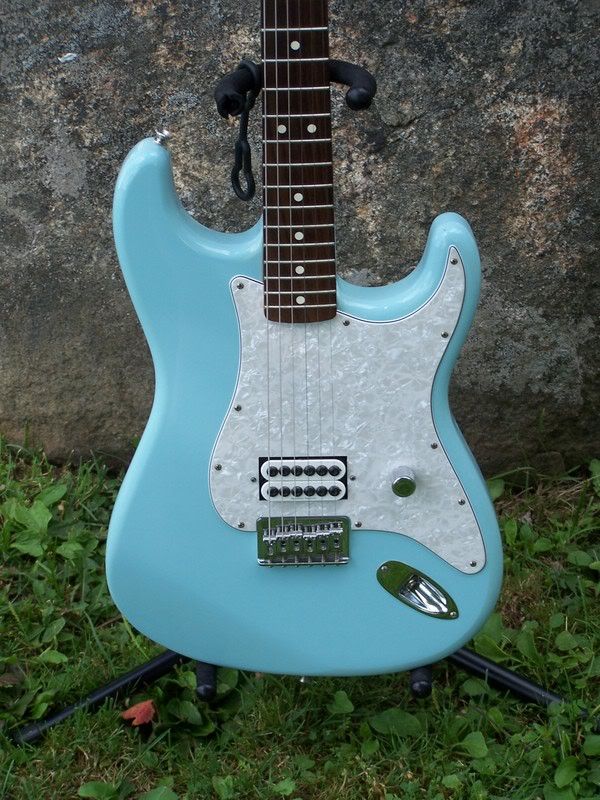 I have a couple of the pics aswell i just got lazy, Thanks used666
well uh...really whats the lowest you would go/trade for bearing in mind im in UK...
well uh...really whats the lowest you would go/trade for bearing in mind im in UK...
Im not sure what you would have in mind as far as a trade goes but im looking for about 400 + shipping, Im not sure how much shipping would be to the U.K. Oh I forgot to mention earlier, both guitars come with hardshell cases.
whats the shipping on that huge rock......sike

i might have to think about the strat
Priceless, buy from dark guys.......hes a good guy, really straight forward good dude

Join date: Jun 2006
70

IQ
If I may ask, why the rigmarole of trading, then trading back?
Not much of a point to trading and trading back i just liked the guitar. And its mexican.
I love that Delonge sig, pity your in the US.
I'd prefer to keep it in the U.S. but I will ship internationally if thats the case.
I'd only buy a guitar from the UK too, but thanks for your offer

Gotta save my money for the led zep tickets if I get any.
You still have that hoppus bass right? How does that thing play.
It's amazing, I really wan't one of the delonge sigs too (not because of tom, but because I like to tone and style). That one looks incredibly clean, for £200 it's a steal.
Yeah Ive wanted a hoppus bass and a delonge strat for a long time. Now I have the strat.
Can you find out shipping to UK? I Will PM my postcode
Hey, Luke if you do buy it off him i'll probably buy it from you in the future

It's my favourite colour and one of the tone's I want from a guitar (you know how jealous I am of you don't you luke

)
Last edited by Darren5591 at Sep 14, 2007,
I checked ups.com and they wanted about 400 to ship which is ridiculous, which is why I would prefer to keep it in the us or canada. Like I said in my other thread all trade offers considered just no locking trems.
Last edited by Dark Aegis at Sep 14, 2007,
Dark,
For shipping, I highly recommend this company
http://www.interparcel.com/
They have very large discounts because they buy in bulk deliveries. I managed to get a quote of £54 from the US.
Alright I'll give it a look.
just wondering how come there is a sqaure around the pickups were normally its rounded around the edge of the pickups.
the pick guard was probably replaced at one point, I do have a spare one that is rounded instead of square that i could put on.
Is the Delonge still available?