Confused4930's Thunderbird Build

Join date: Dec 2006
110

IQ
All the raw information you need to know is
right here
, but here are some pics for the lazy:
First off, the template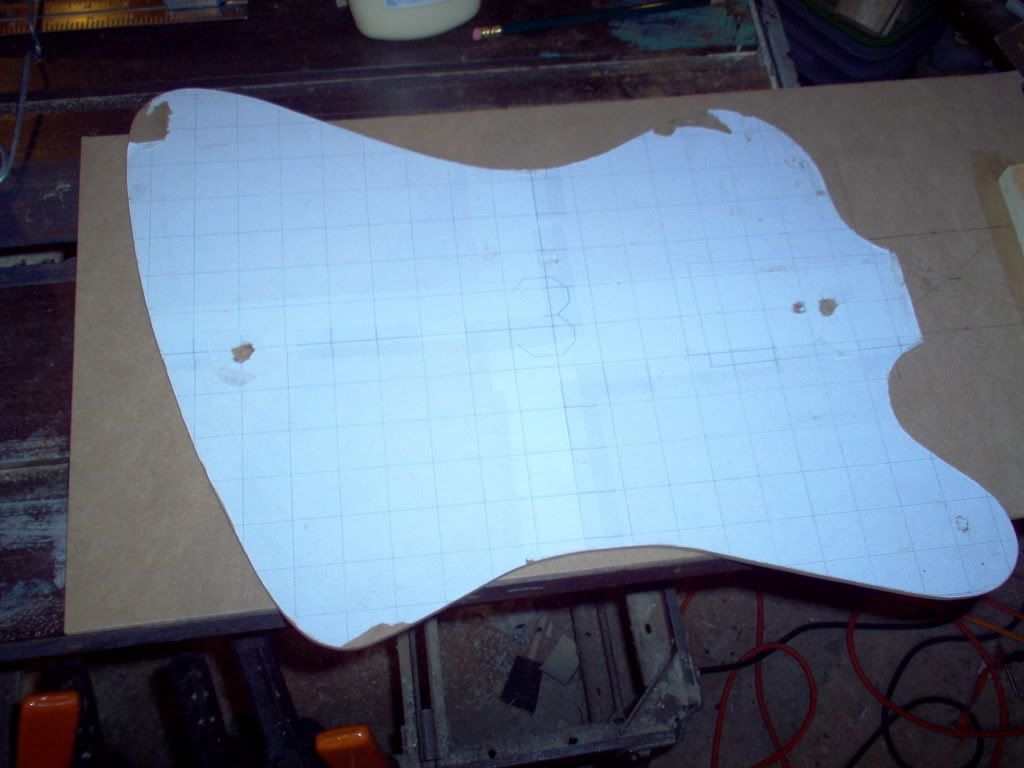 Then we have the body just cut out. No roundover, or laminate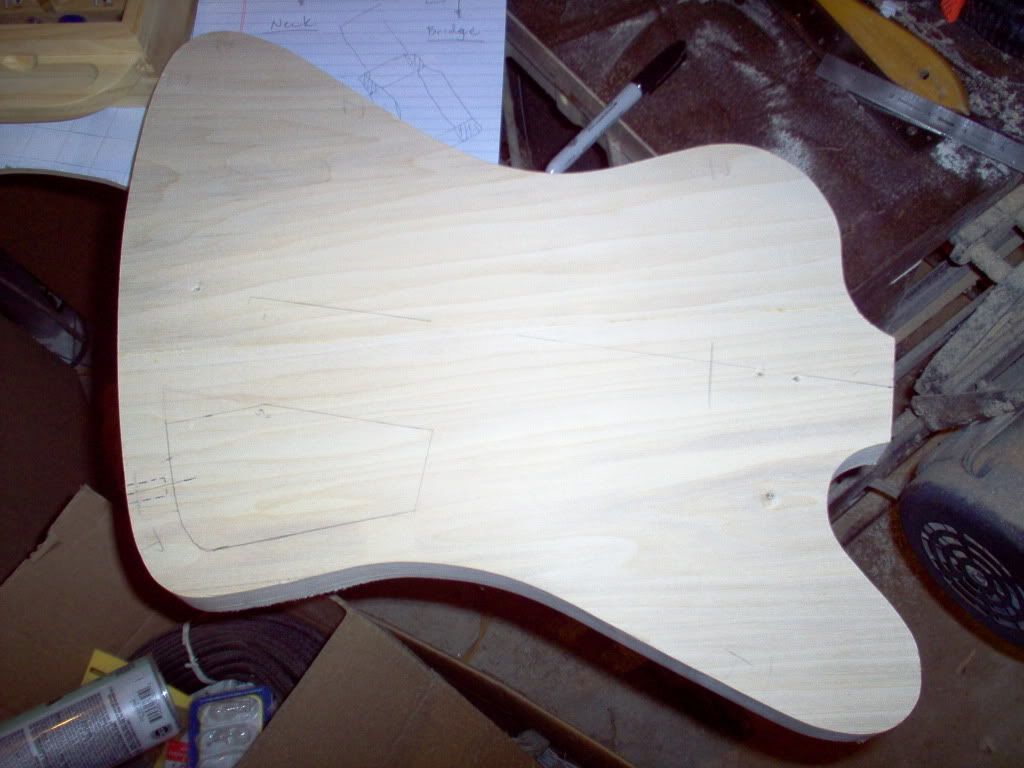 Here we have the post-laminate control cavity
Now here's a few shots of the front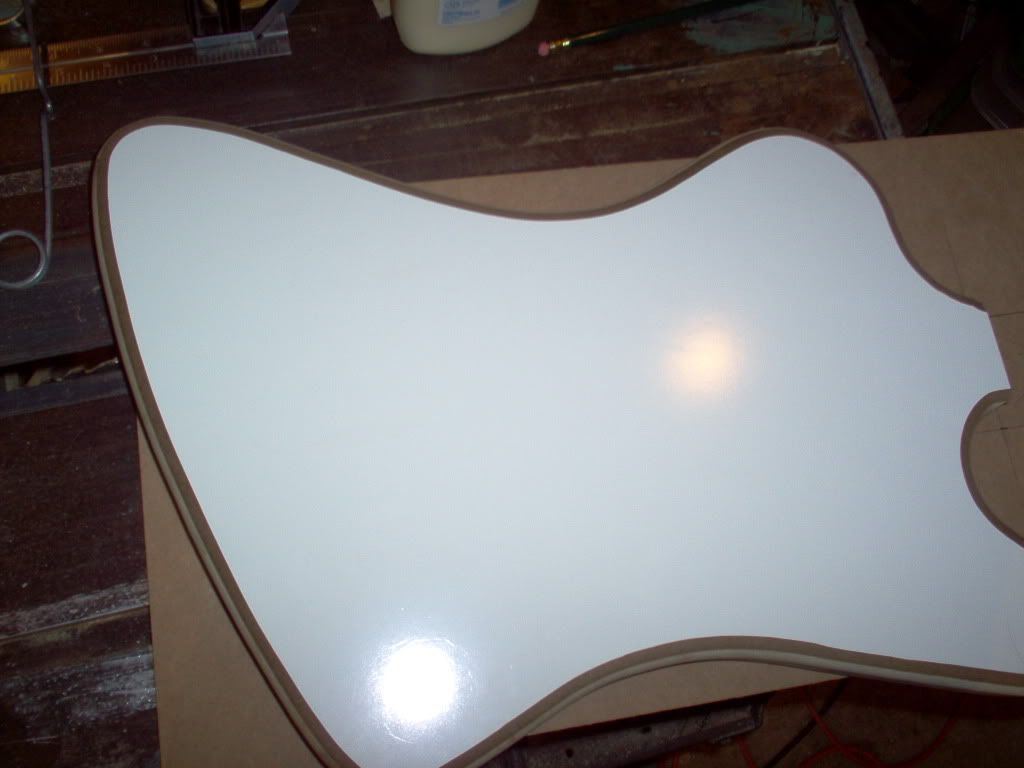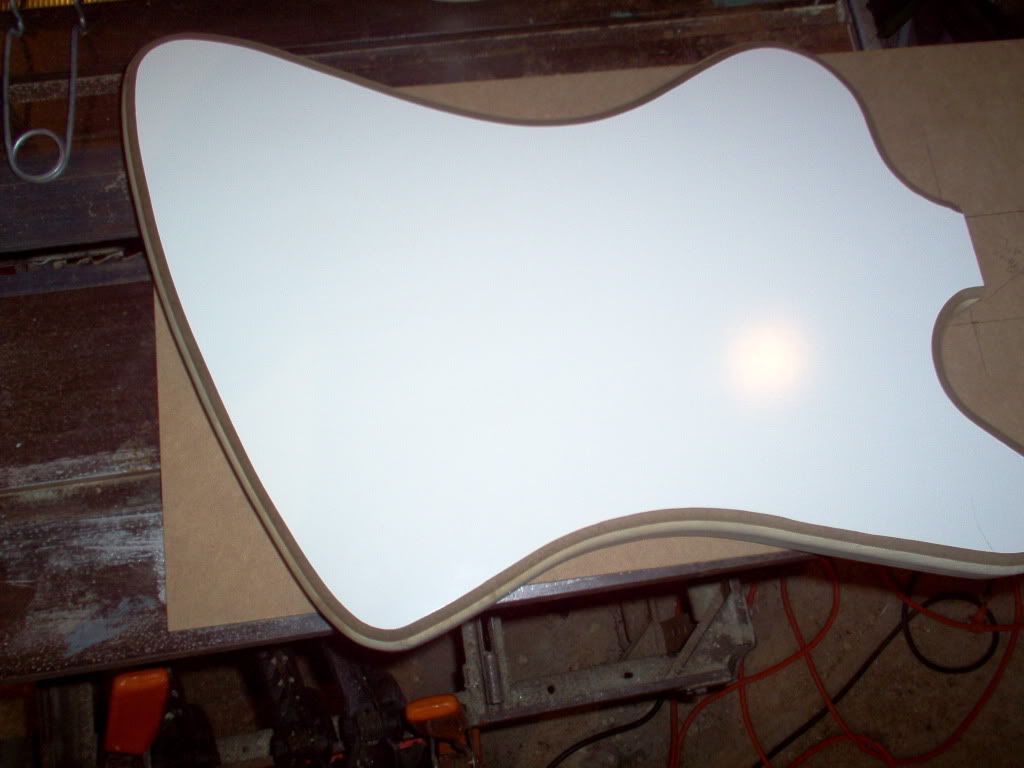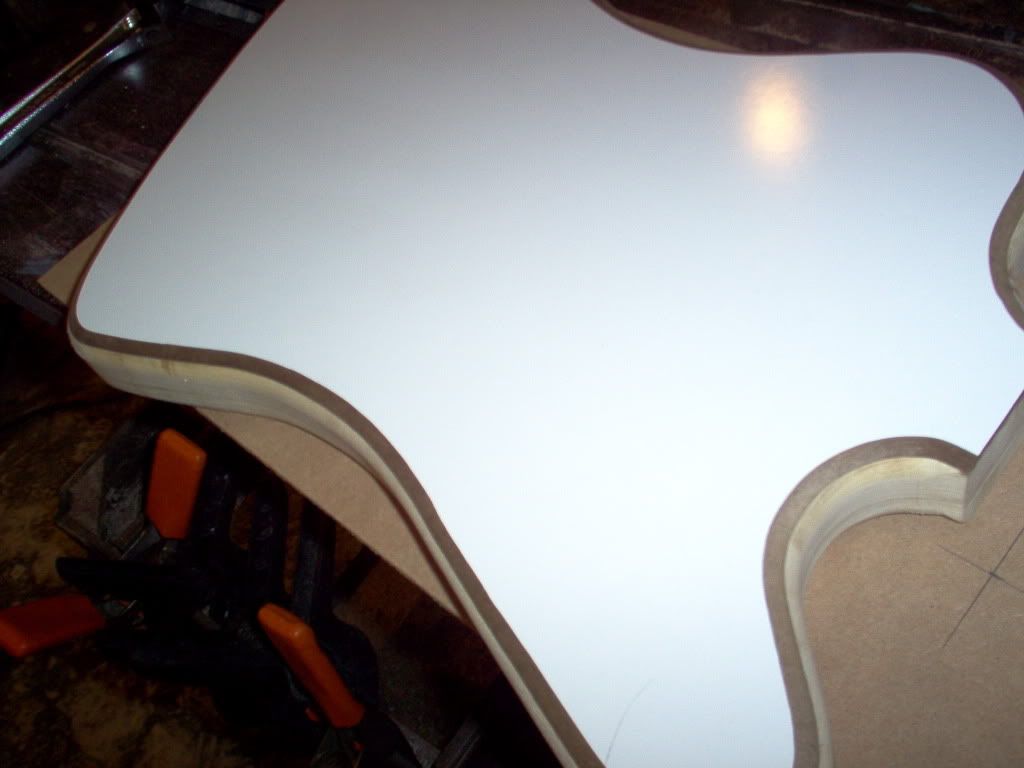 I'm still trying to decide on a finish for the back. I really like the look of the natural with that brown border around the white, so I may go for a dark stain for the back and sides. For those who are curious, the white material of top is essentially dry-erase whiteboard. My bandmates really liked the idea of having people sign my bass at shows, and I can write the setlist on there so I don't forget it

At the moment my dad and I are working on a template for the neck pocket (no pics, cause its kinda boring so far). We're gonna do as many test pockets as it takes to get it right, since the neck pocket isn't something you can shrug off if you slip up. I still have a ton of sanding and cleaning up to do around the edges too.

Join date: Aug 2006
180

IQ
awesome man, I liek the dry erase idea
thats a rly cool idea. Except trying to cut out the pickup cavities and bridge route out of the whiteboard stuff might be a problem. and the sweat off ur had and just touching the writing will rub it off. u could have an artist do ur band name on it in like Sharpie Markers and then it wouldnt come off. but theres a problem there if u wanted to reuse it. If u could finish it somehow, thats an awesome way to dobinding, the way u have the edges. Id clearcoat the sides and stain the back. it would look rly good IMO.

Join date: Dec 2006
110

IQ
I already tried writing on the board, and it takes a little bit of rubbing to get the marker off. I'm not too worried about it rubbing away

I was going to just paint the whole thing white, but the natural looks much better than I thought it would. I don't want to leave it completely natural, but the grain must show through. I'll probably find a dark stain to use.