Boss Metal Zone MT-2 distortion pedal - $45

Join date: Apr 2006
80

IQ
Selling my stock Boss Metal Zone MT-2... great pedal for someone who is just starting out. Pedal is pretty much in mint condition except for some very light scratches on the front from use. Going to get a different pedal so I want to recoup some money for it. I'll let it go for
$40 + shipping OBO
. Shipping would probably be no more than $5 for USPS Priority Mail. I'll take money order or cash (sorry no Paypal). I have 100% positive eBay feedback under the same username that I have on UG. I have also done business with SomniferousEyes from UG. Will include original packaging with pedal. These sell for $90 on Musician's Friend, so you're getting a good deal!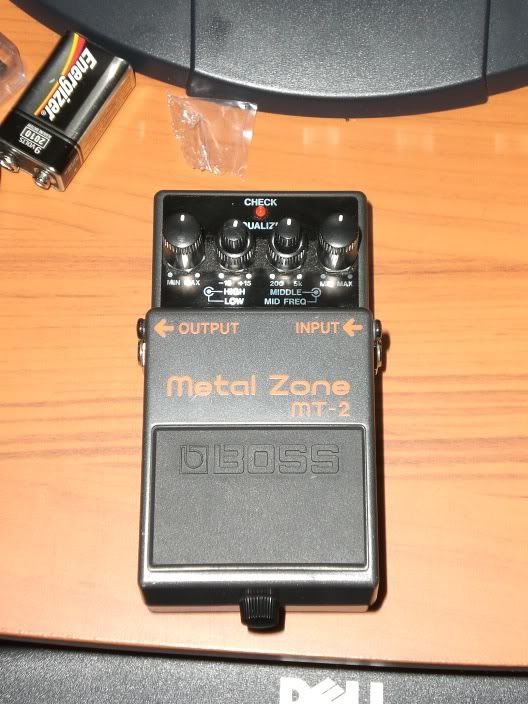 Price reduced!
Last edited by SuperSnake2012 at Sep 20, 2007,

Join date: Apr 2006
80

IQ
Any takers? Price lowered!