fixing up an old neck-thru...
Bit of history on the guitar:
Ever since I've been taking music at my current school (coming up on 4 years), there's been this beaten up looking case in one of the cupboard things... Near the end of last year, I opened it up to find a guitar that looks like it would be half decent if someone took care of it. I spent a while asking my teacher to sell it to me, but he kept saying that because it's the school's, he's not allowed. He ended up letting me take it home today to fix up (the school's going to pay for whatever I buy). What it needs is a new switch for coil splitting, a new 3-way switch, a new bridge, a paintjob, and if the school allows, pickups. Unfortunately, all i could get today was a miniswitch for the coil split...
Anyways, I know what you guys want...
pics!
in the case:
name carved in the top along with scratches: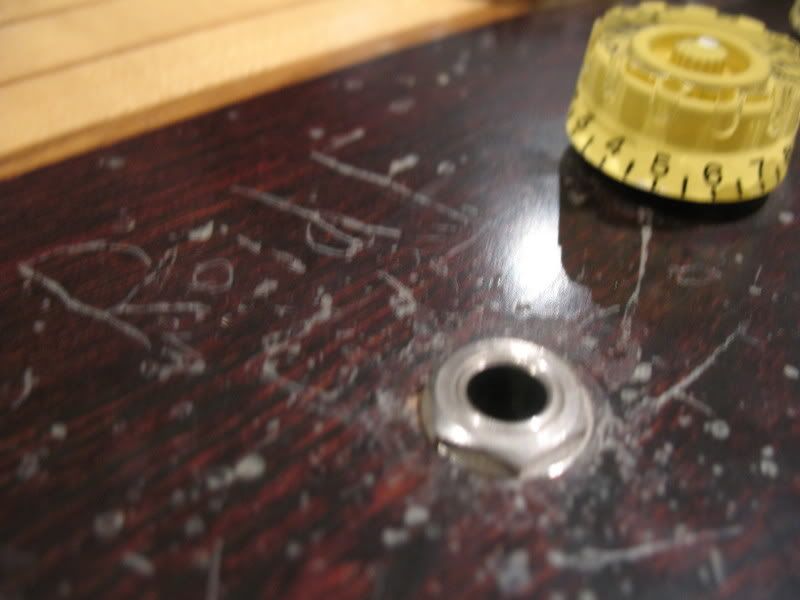 chunk out of the side:
the back, not as bad as the rest of the guitar...
looks like a real professional repair job on the switch, huh?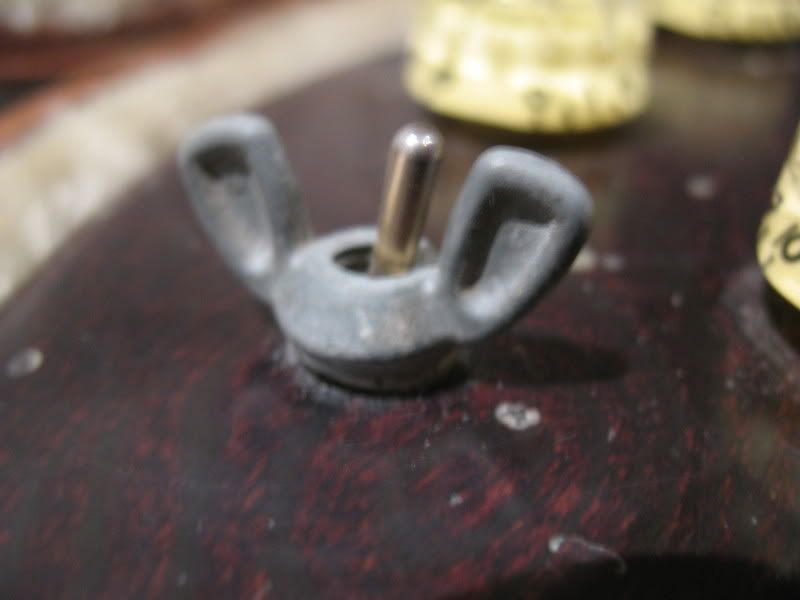 rusted, crappy bridge:
new switch installed and working:
I'm going out now, but I'll post more stuff/info/whatever when I get home...