Patching up my strat
Hi guys
Recently ive cleaned up my 1986 MIJ strat and it reminded me just how battered she actaully is.
I gigged with her for years and wasnt spottless when i got it.
im not so fussed about the little dings and stuff in the neck but ide love to get the body sorted.
As you can just about see from the pics its not just chips, some of the most obviouse faults are dints in the wood(see 1st pic)
what would you guys recomend and please include estimates at prices if you can
Thanks for the help
Tony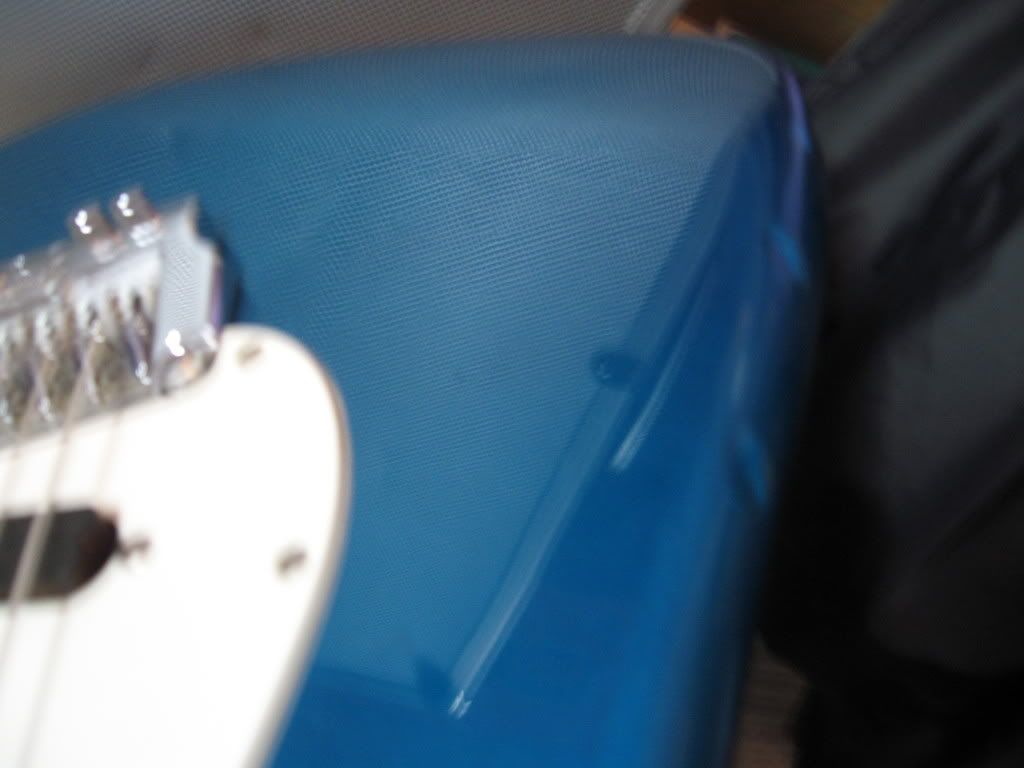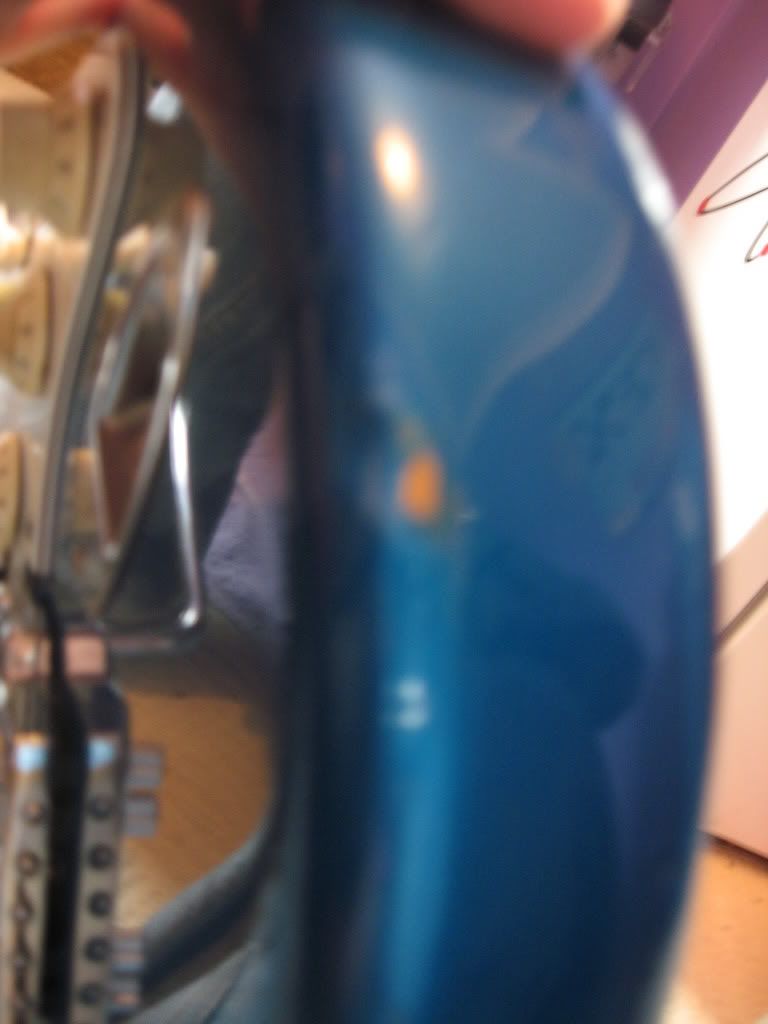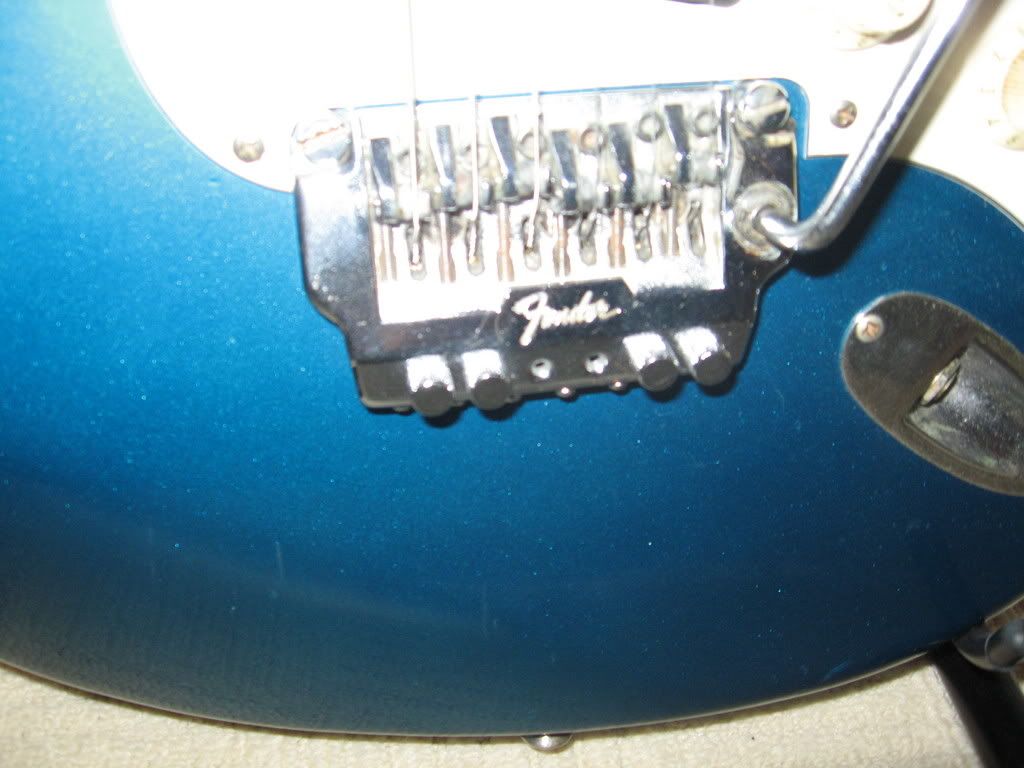 P.S Please dont tell me it adds charector. I do like the well used look but more on sunburst rather than shiny blue (unsure on actual colour name)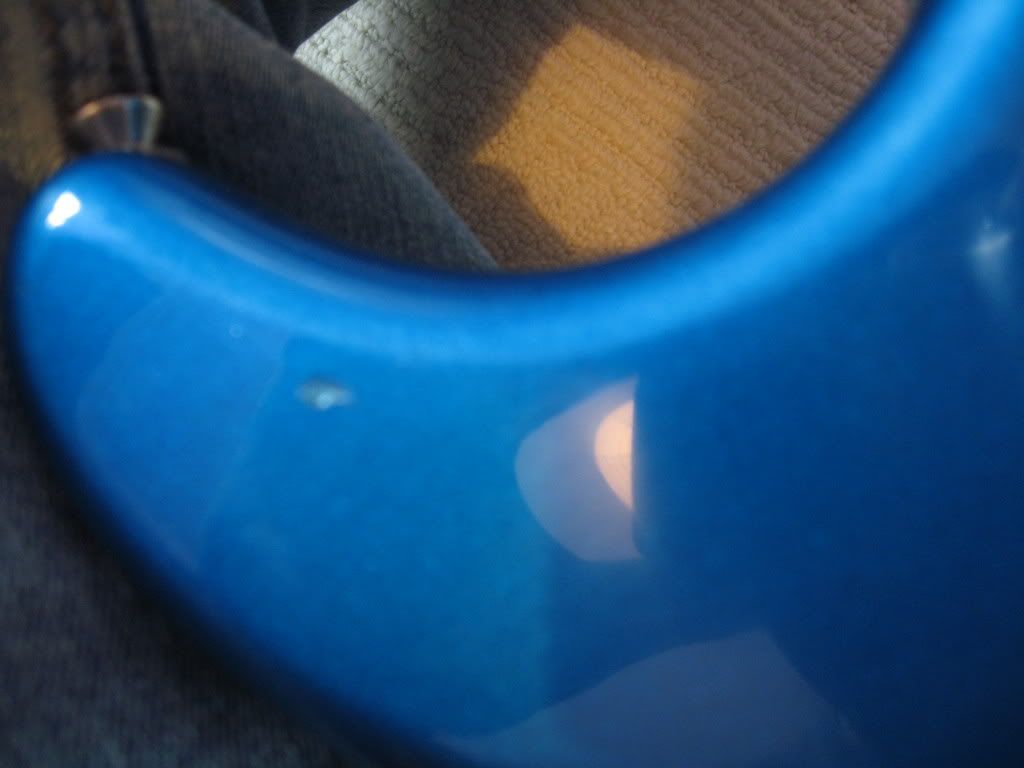 What wood is it? If its basswood like mine you will not want to use a clear finish, since basswood has a less than distinguished grain. I can't tell if its Fotoflame (photographic film bonded to basswood to simulate more expensive wood.) If its Fotoflame its either solid basswood or alder with a basswood top. If there is any basswood on the top you would want to refinish in non see-through paints.
The trem does not appear to be a Floyd, so it may be hard to get replacement fine-tuner knobs. I hope you don't have to replace the whole trem.
Do you know what year it is and if its a made-for-export model or made for the Japanese market?
its a 1986 Contemporary Standard '22' with a Kahrla system 1 trem.
Ive sorced some new tuning pins from a jap specialist in america for a few dollers so thats not a problem. its just the dints and chips i wonna sort out . its not phoflame its a metalic blue. you can see the colour better from this pic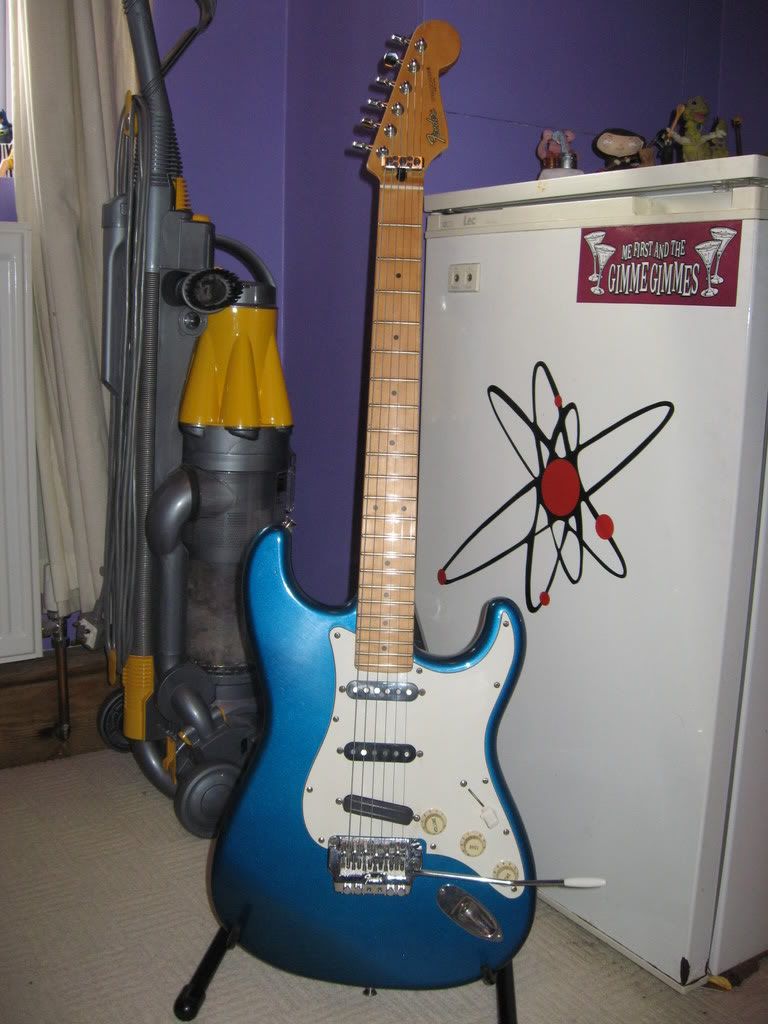 Oh and its one of the ones with an alder body
Last edited by strungoutuk at Sep 24, 2007,
That's a good trem. I really like the colour as is. How about blueburst?