Bark Psychosis
The best band you may not know of. You definately should hear them, they have put out music that is too good to go unheard.
Hex is a masterpiece of post-rock ambience that has gathered a great reputation in the music world.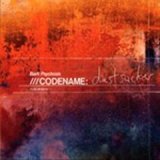 Codename: Dustsucker is not to be forgotten. After 10 years without an album, BP created this beauty and put out my personal favorite album.
So, do me a favor and check these guys out.
http://www.myspace.com/codenamebarkpsychosis
Can't believe nobody even cared to respond with how they liked it.

When I'm in a setting in which I can do so, I'll check out t3h MySpacez.

Their name sounds deck enough.
Hex is a great album, it's not one of my favorite post-rock albums, not quite polished as much as latter releases by other bands, but it's one of the first and it's an amazing original.

Still haven't checked out Dustsucker yet, been meaning to do it for a while.