Squier 1984 Guitar Neck
I've got an 84' japanese Squier neck from a strat, if anybody wants it, I will trade for just about anything that is of the same value, neck is in pretty good condition, I can get pics if you want them, The deal is that I was going to paint the body and I gave it to a guy to cut a design in the masking and he took off to texas or something, so I sold everything except the neck on ebay so yea........... if anybody want to trade it go for it, if not i'll put it on ebay and see what happens.
What would you want? I've got a Death Metal Pedal from Digitech and other random stuff
What's the neck profile? and what wood is the fingerboard made out of?
I don't know what it is made from, the fret board is most likley rosewood, it's not ebony or maple at thatt, The build date on it is 4-18-1985, not 84 sorry but the headstock is black.


..............how do I put pic's up????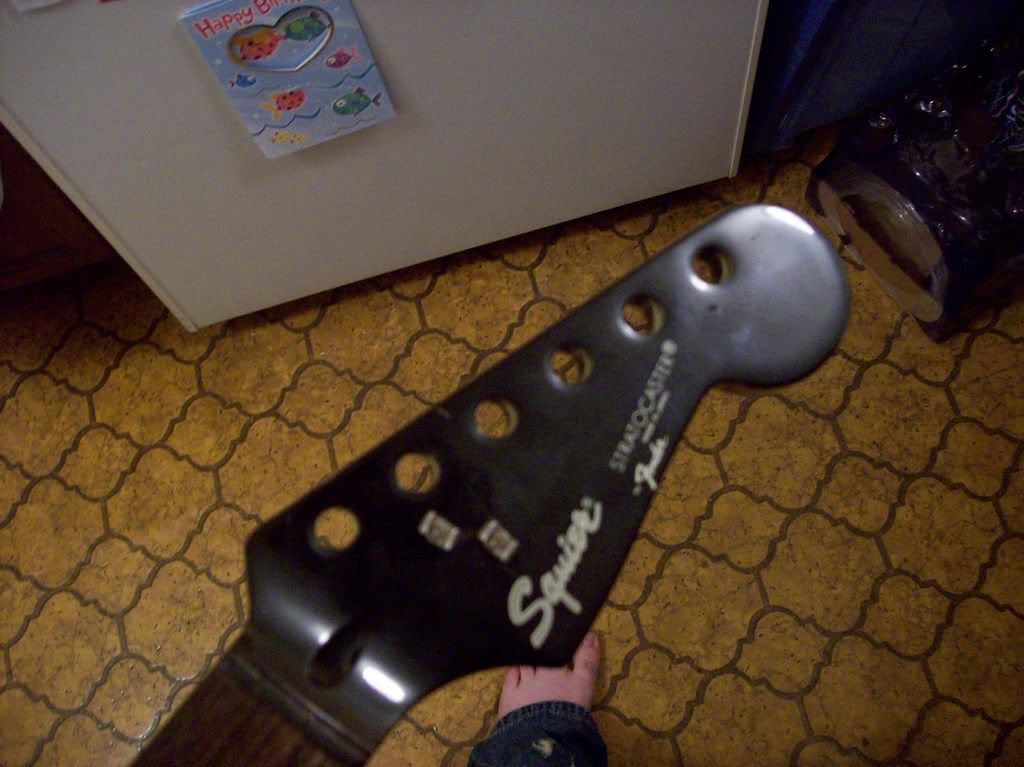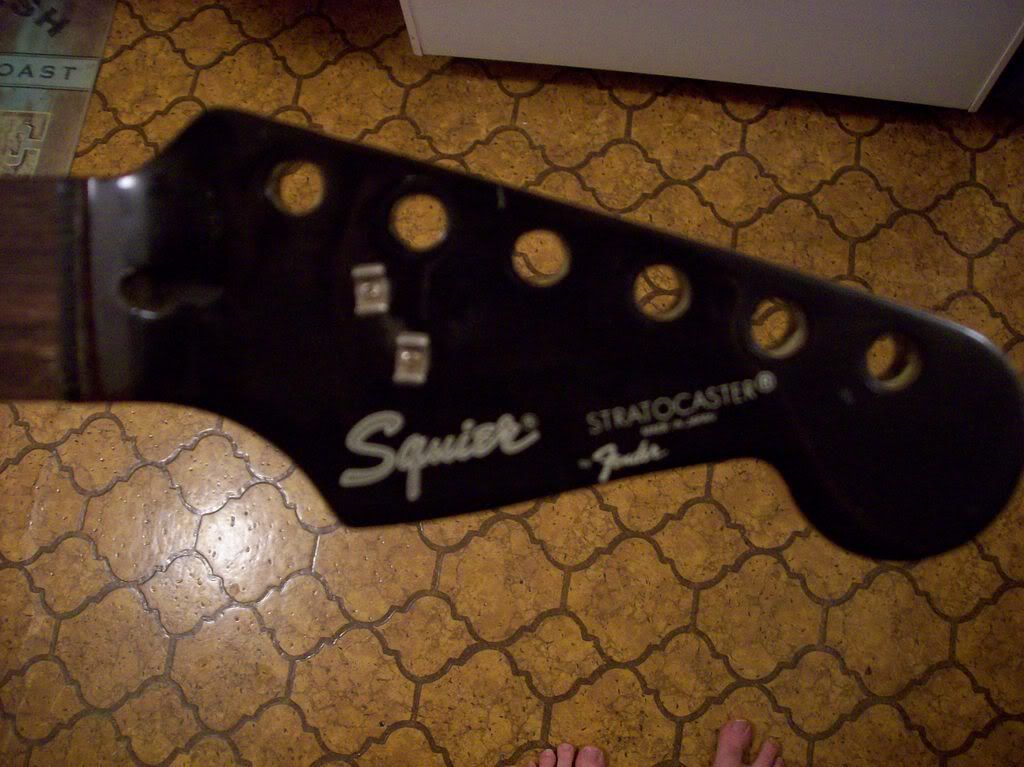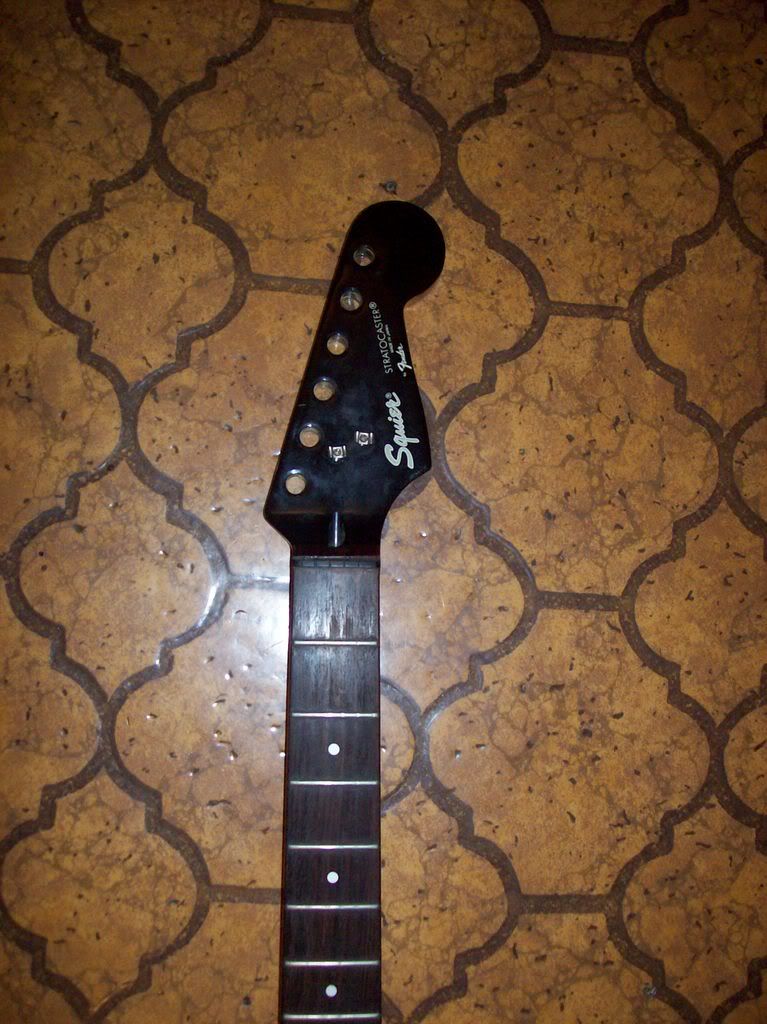 Here are some pics of the neck, you can't really see it but there is a very thin crack about 1/4 inch long between the 2nd and 3rd holes, it is not deep at all.
How much do you want for it?

Did you loosen the truss rod, how do I know it's not warped or anything?
It is not warped one bit, I can put it on ebay and you can buy it there if you are worried about getting the shaft so to speak.

and to whoever ends up with it, I will offer a 100% refund (minus shipping) if when you get the neck I had misrepresented it in anyway.
Well I'm actully looking for a Compressor pedal, or a delay pedal with continuous play back. Hell, if you could find the Epiphone 67' V truss rod cover I am looking for I would trade for that + shipping, but flat cash is gonna be 60+shipping, and shipping will be the actual cost to ship it.

Join date: Jan 2007
10

IQ
would you ship to australia?
If you pay for shipping + insurance I would
Found that truss rod cover so nevermind about that, If nobody wants to pay cash for it I would wait a few days cuz' I'm gonna put it on ebay so you may get it for cheaper. unless you need it now.
No longer available, up on eBay.

Thanks for your interest though.