FS/FT Rackmount Digital Delay/Modulator with Custom 2Slot Rack Case. *pics*
For sale or trade i have a 19 Inch Digital Delay rack unit.
Comes complete with a hand made case to house two 19 inch rack units.
This delay has all the features a digital delay should have
9 Rates of Delay and each with a knob to choose how fast you want the delay.
Modulation for each type of delay, sounds just like a ring modulator on the note you play and the notes that are delayed.
It can also loop phrases and riffs with a hold function, much like that of a DD3 or DD6 but with a much longer time.
IT COMES WITH 2 FOOT CONTROLLERS FOR ON/OFF AND THE HOLD FUNCTION.
Chorus and Tremolo can be found too if you tweak the settings on the fast delays.
I paid £120 for this off of the guy who makes these cases as he was also selling the delay unit because he had bought it brand new for a display.
IT HAD NEVER BEEN USED BEFORE I BOUGHT IT.
IT COMES COMPLETE
im looking to trade this for a BOSS DD6 or a Line6 DL4 or an Akai Headrush E2
Or a straight sale if you offer a price.
Pics: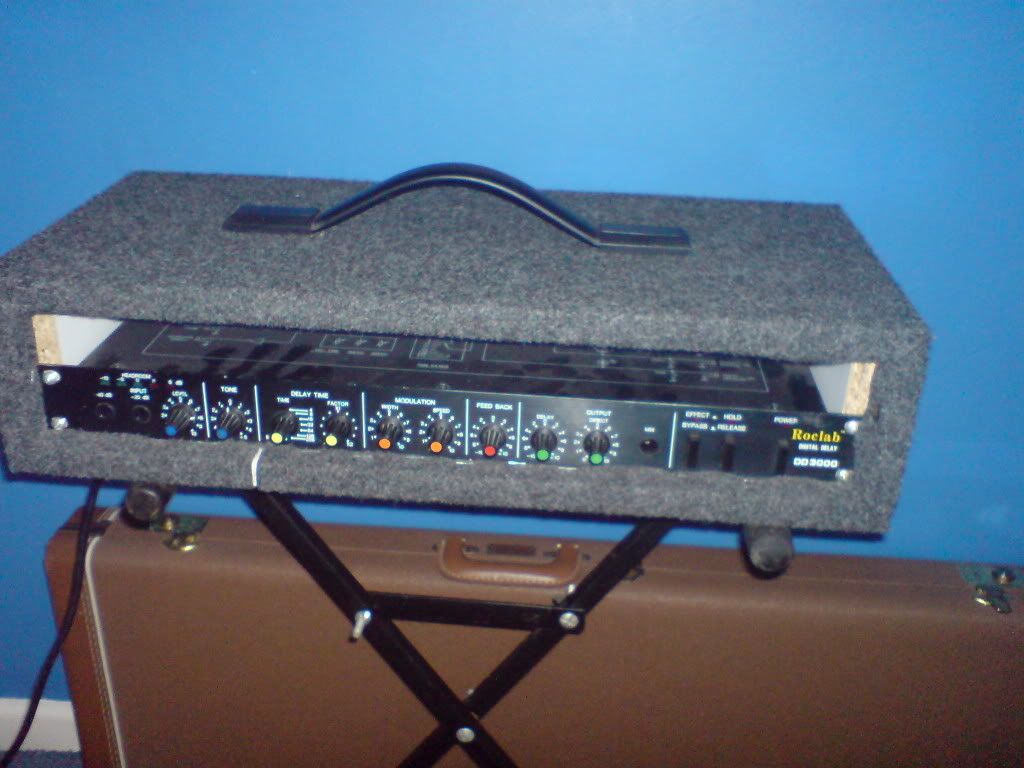 Last edited by Aldenté at Oct 9, 2007,

Join date: Aug 2007
30

IQ
wanna trade for my dd3 and octave pedal??

it took em a minuite to realise it was you lol
Im holding out for at least a DD6. Sorry man!

DD3's are worth 40-50 second hand and this is worth about 85-90