Guitar body for sale.
I have a guitar body that was a project that I never got around to finishing. Its a Ibanez RG or Jackson Dinky shape and was sold to me under the pretences that it was a solid boby Ibanez but it does not have the AANJ, but a standard strat style and it has a different shape control cavity. It is a solid body. My plans for it were one of these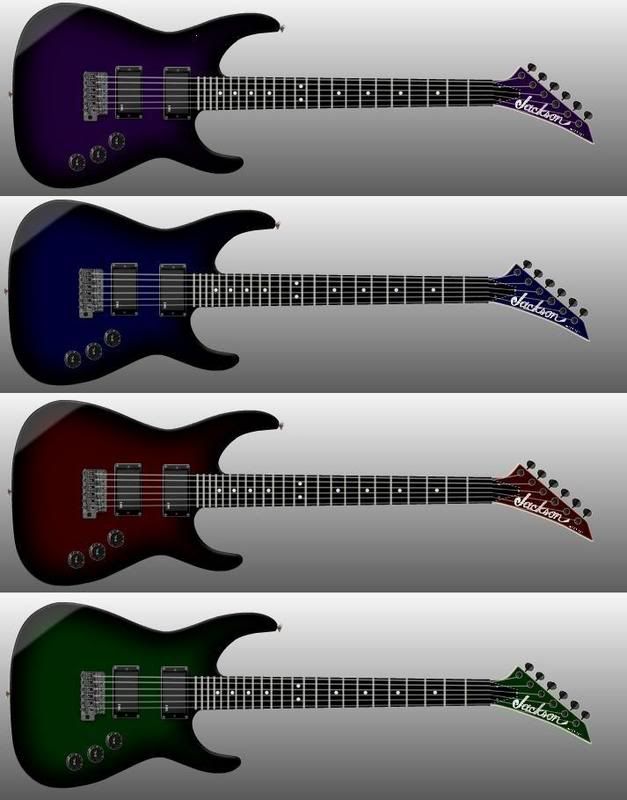 It has 3 holes for pots drilled and no pickups selector because I was gonna do a Jazz bass style electronics set (An individual volume for each pickup to work instead of a pickup selector) but if you would like me to I will add a pickup selector I will. Right now its in flat black primer but my brother is a proffesional painter so I could get you a deal on him doing the finishing for you. here are pics of what it looks like now. Also there are no holes drill for a tremolo because this allows you to use any tremolo you wish.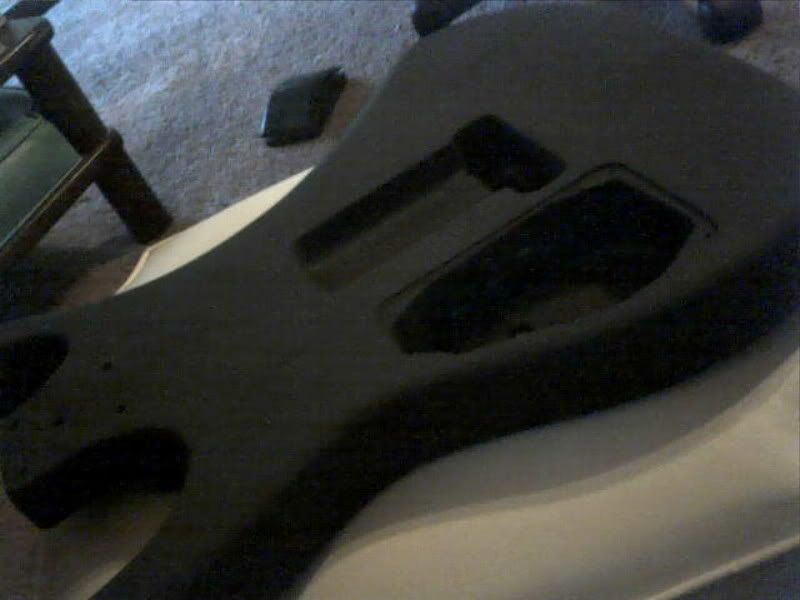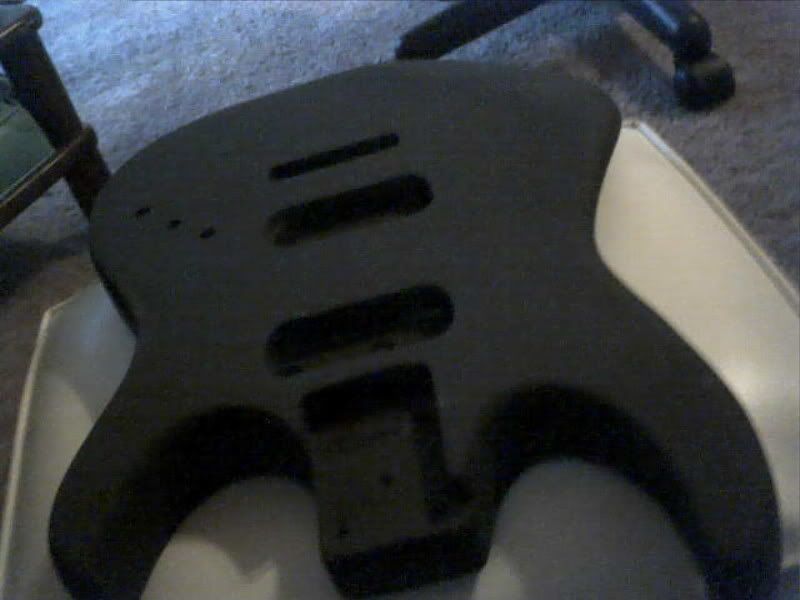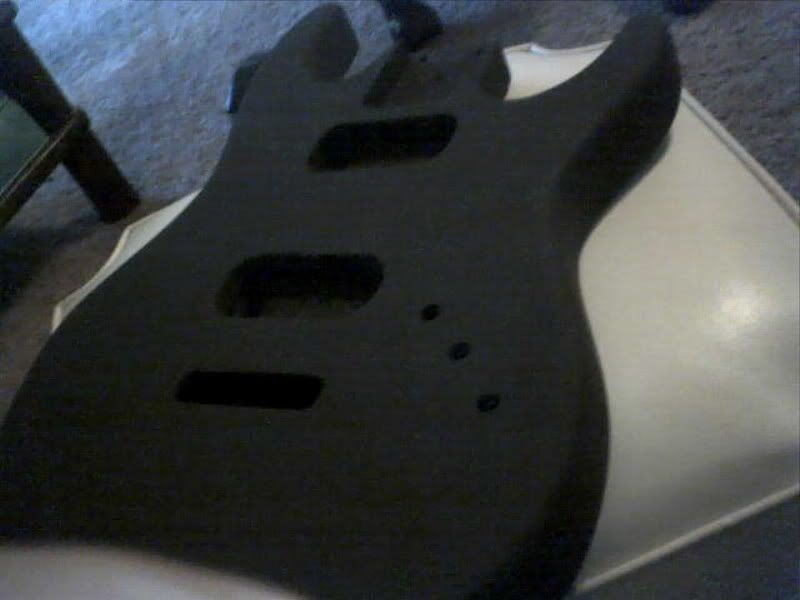 Make an offer

Join date: May 2007
30

IQ

Join date: May 2007
36

IQ
about how long would you say it would take to complete this guitar? a rough guess maybe...
You mean for it to be painted or to make it a complete guitar?

Painted I dont see more than a week but it could be a little more. It reall depend on the complexity of the paint scheme.
how much for a swirl job? and an added pickup selecter....
The body with the selector cut will be around $45 and Ill ask my brother later how much for a swirl.
Also by swirl do you mean this
and what colors
yeah.. i want like white, red, neon green, blue, light blue, what ever all or any combo of those.

Join date: Oct 2006
10

IQ
yeah.. i want like white, red, neon green, blue, light blue, what ever all or any combo of those.
Im sorry that I have no quote yet because his grandma (hes my half brother so its not my grandma) is in town from up north but when I talked to him briefly I belive he said for a basic solid color it would be between $50-$90 depending on the colors for the materials then add labor and Im not sure how much the swirl would cost but I should see him tonight.
Location?
Southwest, Florida
United States
Last edited by powermetalg at Oct 8, 2007,
yeah.. i want like white, red, neon green, blue, light blue, what ever all or any combo of those.
Yeah he said $150 plus labor for the paint job because thats a lot of paint. Also if the costs for the paints are much less than the estimate he will refund the $$$.
oh i meant any of those colors would do... how much for just like one or two? i want the body to be white with one or two colors swirled on it.. let me know!
Oh! ok Ill ask later but Im guessing around $100 for materials or less depending on the base color. It may also be effected by the colors you choose. This is my estimate but Im not the painter so next time I see him Ill ask.
okay cool.. i might not be able to afford this the way its going!

Well how much can you afford, to see if its possible?
Hey if this deal falls through contact me. How much more work would you be willing to do
ex. FR routing, pickup selector hole, killswitch hole, two holes for possible fernandes sustainer, single coil pickup routing and hole for wires to run through, routing for battery box in rear, paint job similar to what you had planned to do in those original pictures

How much of that would you be willing to do and how much whould each cost?
Last edited by Redsx158 at Oct 16, 2007,

Join date: Aug 2006
30

IQ
Can you tell me the paint he uses for his swirls?