Before and After.. What you think
so im done modding my bass.....
everything but the pickups and i have them picked out at the store ($200ish)
but here is some after pics and therre is a before pic on my profile... lemme know what you guys think (my first over haul)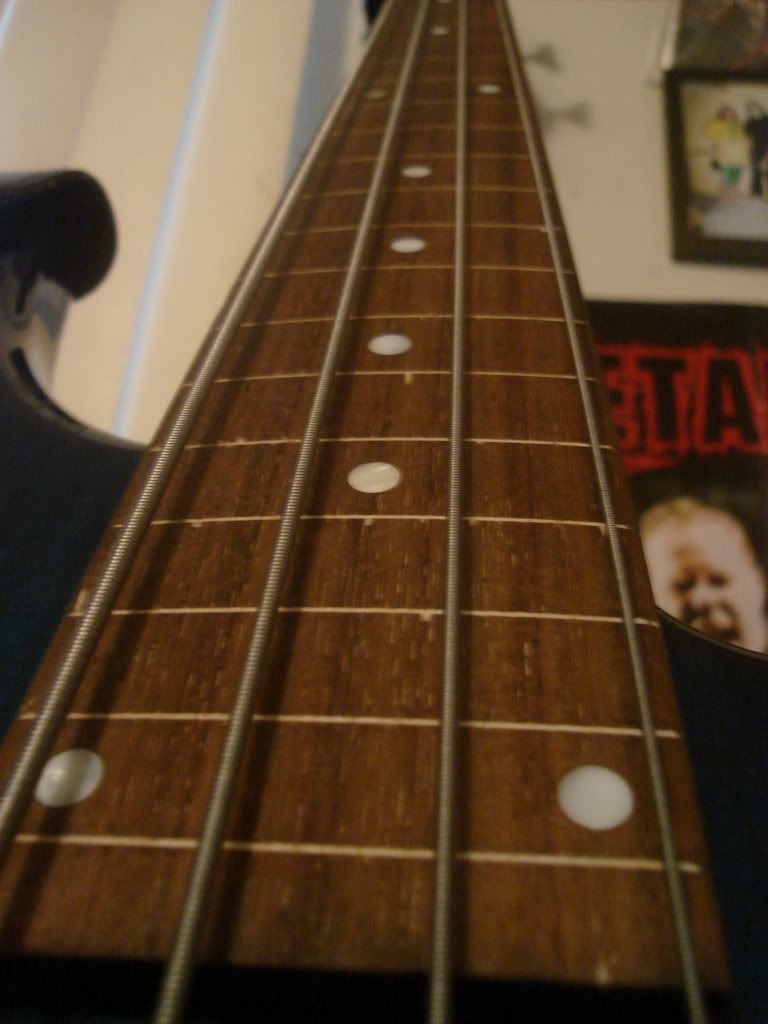 de fretted the neck, new knobs, new pots, new bad ass two bridge, new
dixon primium machine pegs, new input jack plate cover, new pick ups (soon), i also re painted the head stock (4 coats of navy blue, then 6 clear coats)

Join date: May 2007
50

IQ
Nice job, just the sort of things to do with a bass like that. What pickups are you gonna get?

Join date: Apr 2005
30

IQ
ya' know, Narco, that don't look too shabby. did you fill the fret slots with a light colored filler? the neck actually looks very cool. the BDII is awsome. and the knobs are very RG looking, and nice. with some killer p-ups, you might be on to something.
i say good job!

Edit: sorry, i forgot t ask. how 'bout a full frontal shot. more pics requsted.
Last edited by 83lespaulstudio at Oct 13, 2007,