Australians, Soundwaves...
Going to be ****ing awesome, or not?
I say yes.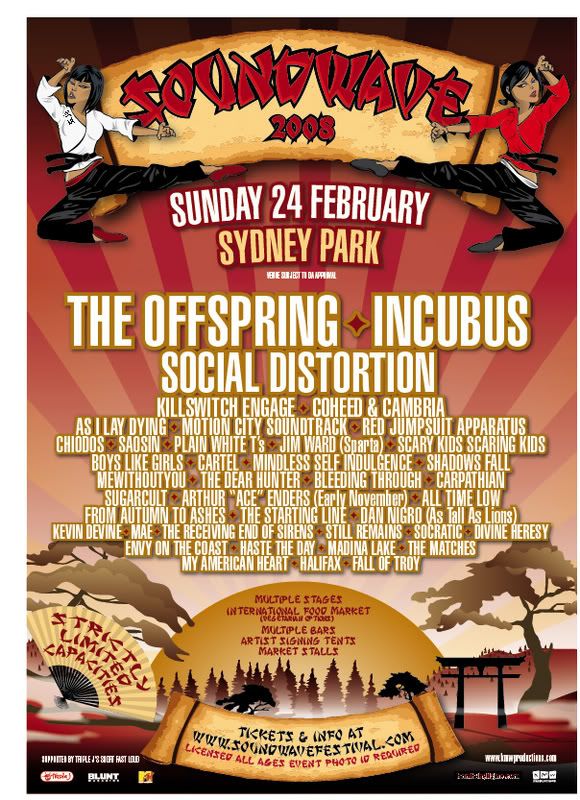 Sweet

Discuss why or why not you will be in attendance, who fo, hopefuls, or whatever you want.

Join date: Jul 2006
102

IQ
I'm registered for pre-sales and will be buying tickets ASAP,

such a ****ing epic lineup,

plus i wanna get McDonalds with the blokes from Saosin again...

and Killswitch...

sooo awesome...

i'll c-ya there kids
Pretty lame imo. (sorry fan boys dont freak out) Good thing I don't live in ausi-land.