Funny school projects

Join date: Mar 2005
60

IQ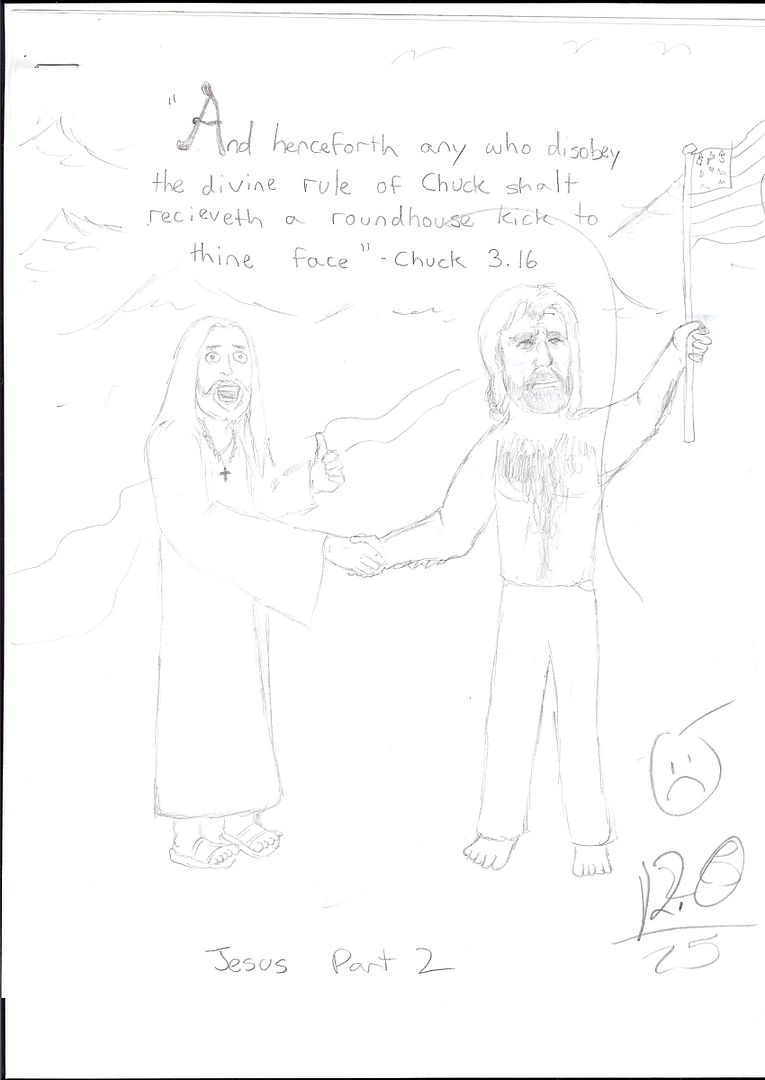 So yeah, this was my friend's title page for a religion class. I liked it, I don't see what was wrong!

Post funny school stuff. That is all.

Join date: Aug 2007
10

IQ
Haha, your friend draws pretty well.


Join date: Jul 2007
10

IQ
Nice drawing skills but no chuck, please no no no no chuck after playing Wow on the horde makes me turn off the tv when ever I see chuck

Join date: Sep 2006
120

IQ

That is awesome.
thats tight that deserves an A

Join date: Feb 2006
10

IQ
I can't see your picture.

But at my school, they have an economics project where they design and sell a T-shirt. Some people get away with some pretty funny stuff. There was one a couple of years ago that had a bowling pin and two bowling balls. Another said "*school name*, a place to grow!" And they had a red-eyed farmer cultivating his "crops."